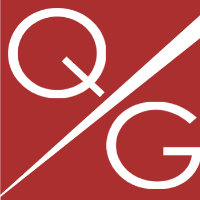 QuietGrowth is an automated, online investment management service. They manage your investments to achieve optimised returns, for a low fee. QuietGrowth are the most advanced online investment advisor in Australia.
They manage, with a long-term perspective, a risk-optimised and diversified portfolio of ETFs having low expense ratios, for their clients. You can invest with them in Individual, Joint, SMSF, and Trust accounts.
Their mission is to democratise the access to wise investing. Through knowledge, technology and transparency.
QuietGrowth offer a portfolio customised to the risk tolerance of their client. After knowing the risk profile of their client by asking few questions, we suggest and facilitate long-term investing in a customised global portfolio of eight specific low-cost passive ETFs, across various asset classes, through their website.
QuietGrowth offer online what a good wealth manager, who has the best interests of their customers, provides in terms of creating a customised portfolio mix for long-term investing. However, they do it for a low fee. Moreover, their service is available to those who do not have sufficient investible money that would qualify them to access the services of a good wealth manager.
QuietGrowth service in Australia is available to retail investors (as defined by the Corporations Act 2001), including individual investors, retail brokers (who act at the direction of these individuals), managed accounts (whereby the account manager makes the buy and sell decisions for the individual), and investment clubs (groups of people who pool their money to make investment).