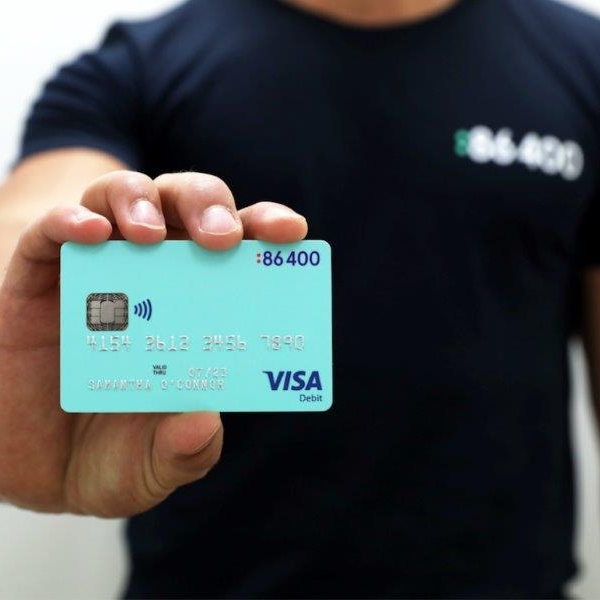 86 400 marks completion of key milestones on road to public launch in 2019
86 400, a genuine alternative to Australia's Big Four Banks, can today disclose that it has successfully achieved a number of key milestones as part of its mission to give Australians a better banking experience.
The major milestones that the aspiring bank has completed since unveiling include:
Product:
Field testing of the beta 86 400 app with staff during Q4 2018 — as committed to during June's unveiling
Testing of the 86 400 debit card, Apple Pay, Google Pay and Samsung Pay across Australia and overseas
86 400's Core Banking Platform sourced from its Australian banking technology partner Data Action has been operational for a number of months. All payment rails (including real-time payments) are established, and money is flowing through the banking system
This is paired with 86 400's proprietary Customer Experience Engine designed to deliver a better mobile banking experience. The engine uses data and cloud-based technologies to give customers a single view of their financial world and proactive insights to make the most of their money
Business:
The business is currently fully funded by independent payments leader Cuscal
The business will commence conversations with prospective investors in early 2019, with a view to adding additional shareholders in the second half of 2019
86 400 has added deep industry experience to its Board of Directors including former Westpac, Shinsei Bank in Japan, and CommBank advisor, Akiko Jackson and Belinda Cooney, who spent 23 years at Macquarie Group and is an Advisory Board member for CSIRO's Data61
The business now has an 80-strong team and is growing rapidly. A notable recent hire is Christina Seppelt as General Counsel/Company Secretary
At the unveiling in June, 86 400 had the team to build the bank; now it has the team in place to run the bank
Regulation:
86 400 continues to progress its licence application with APRA, having chosen to pursue a full banking licence rather than the startup-specific restricted licence
Comments:
Robert Bell, CEO 86 400 said, "Since coming out of stealth, we've made incredible progress in building our bank. We've progressed our business and continue to build the base technology that's going to deliver value for our customers and for our shareholders.
It's an exciting time to be at 86 400, but we can't rest on 2018's successes. We've still got work to do to make sure we deliver on what we've promised and make a real impact and drive genuine change in the Australian banking industry.
In early 2019, we'll have our bank in the market and will begin showing Australians a different banking experience."
Anthony Thomson, Chairman of 86 400 said, "2019 is going to be an incredible year for 86 400, and the Australian banking industry as a whole. I'm looking forward to spending more time here, working with the board as we ramp up towards the launch of our product offering to the public, and speaking to future investors that want to be on this journey with us.
By the end of next year, 86 400 will have a number of new investors and shareholders engaging with our mission to give Australians the bank that they deserve."
If you're interested in getting early access to 86 400 you can join the wait list here  https://www.86400.com.au