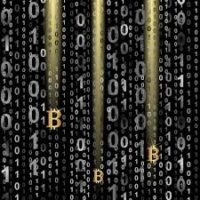 5 enterprise-related things you can do with blockchain technology today
Diamonds. Bitcoin. Pork. If you think you've spotted the odd one out, think again: All three are things you can track using blockchain technologies today.

Blockchains are distributed, tamper-proof, public ledgers of transactions, brought to public attention by the cryptocurrency bitcoin, which is based on what is still the most widespread blockchain. But blockchains are being used for a whole lot more than making pseudonymous payments outside the traditional banking system.

Because blockchains are distributed, an industry or a marketplace can use them without the risk of a single point of failure. And because they can't be modified, there is no question of whether the record keeper can be trusted. Those factors have prompted a number of enterprises to build blockchains into essential business functions, or at least to test them there.

Here are five ways your business could use blockchain technology today.

Making payments

Bitcoin introduced the first blockchain as a tool for making payments without going through the banks.

But what if you work for a bank? Strangely, many of the features that made bitcoin distasteful to the banks are making the underlying blockchain technology attractive as a way to settle transactions among themselves in dollars or sterling. It's public, so banks can see whether their counterparties can afford to settle their debts, and distributed, so they can settle faster than some central banks will allow.

Ripple is one of the first such blockchain-based settlement mechanisms: Its banking partners include UBS, Santander, and Standard Chartered. But UBS and Santander are also working on another blockchain project called Utility Settlement Coin, which will allow them to settle payments in multiple currencies, with Deutsche Bank, BNY Mellon, and others.

If these systems catch on, it's surely only a matter of time before such blockchain payments trickle down to compete with traditional inter-bank transfer mechanisms such as SWIFT.

Identity of Things

On the internet, famously, no one knows if you're a dog, and on the internet of things, identity can be similarly difficult to pin down.

That's not great if you're trying to securely identify the devices that connect to your network, and it's what prompted the U.S. Department of Homeland Security to fund a project by Factom to create a timestamped log of such devices in a blockchain, recording their identification number, manufacturer, available device updates, known security issues, and granted permissions.

That could all go in a regular device-management database, but the DHS hopes that the immutability of the blockchain will make it harder for hackers to spoof known devices by preventing them from altering the records.

Certifying certificates

It's not just devices that can be spoofed, but also qualifications.

If you were looking to hire someone with blockchain expertise, and the applicant told you they had a professional certification, what would you do to check the certificate's validity?

Software developer Learning Machine hopes candidates will present their certificates in its mobile app, and that you will check their validity using Blockcerts. This is a way of storing details of a certificate in the blockchain, so that anyone can verify its content and the identity of the person to whom it was issued without the need to contact a central issuing authority.

The certificates can be about educational qualifications, professional training, membership of a group, anything, so if your organization issues certificates, you could issue them on the blockchain, too. Learning Machine and co-developer MIT Media Lab have published details of Blockcerts as an open standard and posted the code to Github.

Diamonds are forever

Diamonds, they say, are forever, so that means whatever system you use to track them is going to have to stand the test of time too.

Everledger is counting on blockchain technology to prove the provenance and ownership of diamonds recorded in its ledger. In fact, it's using two blockchains: A private one to record information that diamond sellers need to share with buyers, but may not want widely known, and the public bitcoin blockchain to provide an indisputable timestamp for the private records.

The company built its first diamond database on the Eris blockchain application platform developed by Monax but recently moved to a system running in IBM's Bluemix cloud.

Diamonds are eminently traceable as the uncut ones have unique physical characteristics and the cut ones are, these days, typically laser-etched with a tiny serial number. Recording each movement of such valuable items allows insurers to identify fraud and international bodies to ensure that trade in diamonds is not funding conflicts.

Everledger CEO Leanne Kemp believes the system could transform trade in other valuable commodities, too. The company has identified luxury goods and works of art as possibilities.

And finally, the pork

But what about the pork? It may not be worth as much by weight as a diamond, but in China at least, it more than makes up for that in volume. And because pork is not forever, being able to demonstrate that a particular piece of it is fresh and fit for consumption can be vital.
To read more, please click on the link below…
Source: 5 enterprise-related things you can do with blockchain technology today – TechWorld