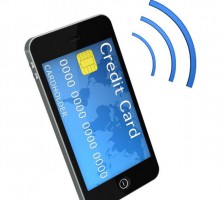 41% of young Aussies don't know how to pay bills
New research commissioned by BPAY Group has revealed younger Australians lack knowledge around bill payments and struggle with everyday finance management. 41 per cent of Australians aged between 18 and 25 say that they have no effective system for paying their bills.
1000 Australian bill payers between the ages of 18 and 65 were surveyed in late 2016, with the findings collated by strategic research consultancy The Leading Edge. Five bill payer personalities were identified to categorise the habits and attitudes of Australian bill payers, and include:
–         Big Picture Organisers: 28 per cent
–         Life Jugglers: 27 per cent
–         Rigid Record Keepers: 19 per cent
–         Mobile and Evolving: 19 per cent
–         Novice and Emerging: 7 per cent
Figure 1: Habits and traits of Australian bill payer personalities
| | |
| --- | --- |
| Big picture organisers | Experienced and capable with their finances – but not obsessive. They seek convenience alongside security. |
| Life jugglers | Don't manage their finances proactively and many lack the confidence to do so. They are keen for simple processes with customer support and information. |
| Rigid record keepers | Rigorous in managing their finances. Most have an effective system and keep a record of what they pay. They are less likely to report financial stress. They prioritise security and are less likely to want on-the-go functionality. |
| Mobile and evolving | Often pay bills at the very last minute or after the due date, and see them themselves as disorganised. This group report financial stress and many log in to their banking app at least once a day. |
| Novice and emerging | This group are aged 25 and under, and many still live with their parents. They are much less engaged with financial matters and less likely to be fully responsible for household bills. The bills they do get are less likely to come as paper bills or attached in an email. |
The findings highlight the pain-points and habits of Australians in relation to paying bills, and reveal where banks and financial institutions could better educate their customers about the options available.
Classified as Novice and Emerging due to their entry-level bill paying habits, 18-25 year-old respondents claimed that 30 per cent of their bills were received as paper bills, and a further 23 per cent were received as email attachments, direct from the biller.
When the Novice and Emerging group grow up and move out of home, many move into the Mobile and Evolving cohort. In this group, most of whom are aged between 18 and 39, there is a high amount of stress associated with making bill payments. 89 per cent of respondents in this group report feeling financial stress, often paying bills at the very last minute or even after the due date to manage cash flow.
Mobile and Evolving are also by far the most susceptible group to frustration associated with the bill paying process, with 80 per cent saying they "hate" spending time managing their bills, compared to just 18 per cent of Rigid Record Keepers.
John Banfield, CEO of BPAY Group, says Australian financial institutions could be doing more to educate younger people about convenient ways to pay bills.
"The findings emphasise the demand for streamlined, secure, mobile ways of making bill payments," he says. "Younger Australians want flexibility, fast, on-the-go functionality, and instant notifications."
"If banks and financial institutions can educate younger Australians about the simple bill paying options available, it will relieve their customers' pain-points, building trust and value between the organisation and their customers," Banfield added.
Other significant findings from the survey include:
–         Only 44 per cent of the time-poor Life Jugglers keep a record of the bills and payments they make, the lowest of any group.
–         36 per cent of Rigid Record Keepers pay their bills at least one week in advance of the due date.
–         Security is ranked as the highest priority by all segments except Mobile and Evolving when it comes to paying bills.
–         The Mobile and Evolving cohort selected flexibility as their top priority, and customer support as their lowest.
Figure 2: Segmentation of Australian bill payers