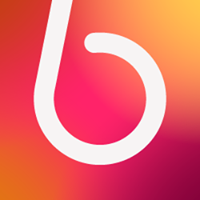 ​Big bank-backed Beem It launches Aussie payments app
The Commonwealth Bank of Australia (CBA), the National Australia Bank (NAB), and Westpac in October announced that they would be joining forces to create Beem It, an organisation focused on payments, but behaving like a startup.

While the project has been in the works for a few months, Beem It quietly launched in both the Apple App Store and the Google Play Store earlier this year, allowing the use of the app since the beginning of May.

The app enables sending and receiving money, with an interface reminiscent of a social media app.

"We're going to do pay, request, and split better than anyone else does in the market," Beem It CEO Mark Wood said. "We do that in an instant, real-time way.

"It's not me sending you $20; it's me engaging with you on the app."

The app is currently restricted to users with a Visa or MasterCard debit card, of which the company says there are 43 million across Australia.

"It's using Eftpos, and Visa debit card payment rails," Beem It chief product and development officer Deepesh Banerji said.

"We're definitely looking at what other things we can add on there, credit cards, whether we add NPP [New Payments Platform PayID] as an option in the future … we'll be driven by the customer," Wood added.

Being backed by three of the big four banks, Beem It says each transaction is authenticated and subject to real-time fraud monitoring.
To read more about the Beem It payments app, please click on the link below…
Source: ​Big bank-backed Beem It launches Aussie payments app | ZDNet