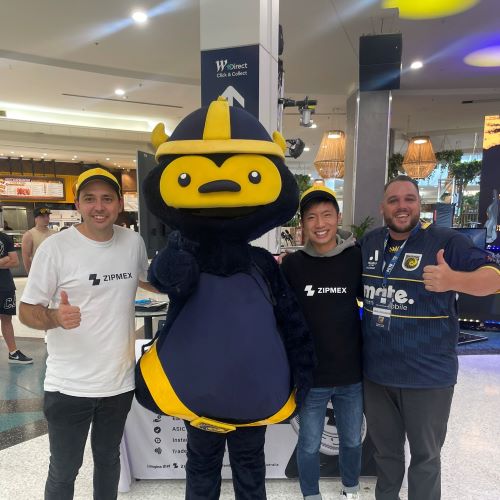 Zipmex grows Australia's crypto adoption by supporting the National Rugby League, A-League and community sports teams
Zipmex, a fast-growing digital assets platform in the Asia Pacific, announced a series of sports partnerships with a mix of professional and community clubs in Australia. This includes three rugby league teams and two football clubs to deepen their relationship with the Australian market and foster crypto adoption via engagement initiatives. This includes professional teams – Penrith Panthers Rugby League Football Club and Central Coast Mariners Football Club, as well as community teams – Wyong Rugby League Football Club, Penrith Brothers Rugby League Football Club and Penrith Rovers Football Club.
Beyond showcasing Zipmex's industry leading product suite to the wider fan bases of each team, Zipmex will host a series of educational workshops within sports communities to improve crypto literacy for beginners, reinforcing its strength as a trusted source of information in Australia. Zipmex Australia represents the easiest and safest path to access crypto.
As a digital assets platform trusted by millions of users within the region, the partnerships align with
Zipmex's expansion plans and commitment to grow adoption in Australia. Users in Australia can enjoy:
● A reward of AU$20 in BTC for new Zipmex Australia users, applying promo code: PRSPORTS. Offer is available until 31 May, 2022: 1) sign up, 2) use promo code, and 3) complete account setup
● Instant deposits into the account with zero fees for AUD deposits
● Up to 10% annual bonus (APY) on flexible holdings for popular cryptocurrencies
● Trading fees as low as 0.1% – the lowest rate in Australia
● Flexibility to trade against AUD and seamless deposit & withdrawal with Australian bank accounts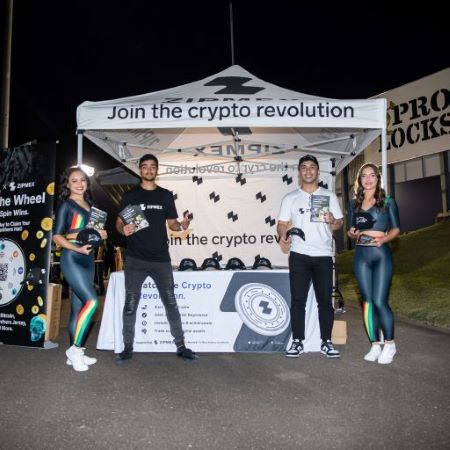 Zipmex supported the first match of the 2022 National Rugby League on March 10, 2022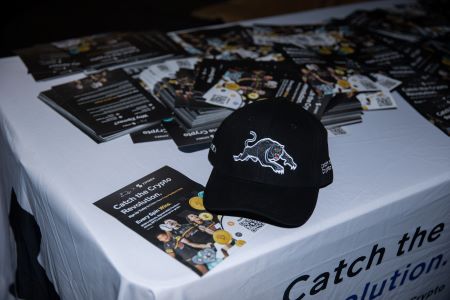 Rugby fans attended the game are invited to join Zipmex's Crypto Revolution with special offers.
Penrith Panthers Rugby League Football Club – Official Partner
Zipmex will actively participate in home games of Penrith Panthers and offer exclusive fan benefits to equip
them to begin their crypto journey at Zipmex. On–going offerings include airdrops of up to AU$500 worth of
Bitcoin, giveaways of Ethereum and NFTs launched by NRL players such as Ryan Papenhuyzen and
Kenny Bromwhich.
Supporting Australian community rugby and football teams
Additionally, Zipmex will support the growth of grassroot community clubs, including Wyong Rugby League Football Club, Penrith Brothers Rugby League Football Club and Penrith Rovers Football Club, and bring crypto education workshops to local communities. They will also actively participate in upcoming games.
Nathan Halliday, Country Manager of Zipmex Australia, said, "We are excited to partner with Penrith Panthers and Central Coast Mariners, both being some of the most community-focused professional sporting clubs in Australia, as well as three other local up-and-rising rugby leagues and football teams. We have expanded our sponsorships to support local communities in order to advocate easy crypto access for fans. We have always focused on education and these partnerships allow us to deeply engage with these communities and help them to get started with digital assets in a safe way."
In addition to recent landmark partnerships with various top-tier entertainment and retail brands across Asia Pacific, the sports sponsorship deals in Australia is in line with Zipmex's commitment to strategically expand its ecosystem in the region and advocate mass crypto adoption in the long-term. Most recently, Zipmex has secured an additional of US$11 million as part of its series B round from investors including B Capital, TNB Aura, Bank of Ayudhya's Krungsri Finnovate, Master Ad, and MindWorks Capital, bringing its total funding to US$52 million.