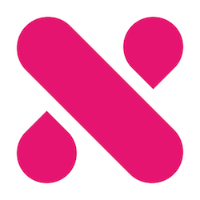 Xinja Bank quick off the mark: inflows exceed $30 million in first week
Xinja Bank, Australia's newest 100% digital neobank, has attracted more than $30 million, within days of launching its Stash savings account to Australians, with a 'no strings attached' interest rate of 2.25%.
"We have built a 100% digital bank from scratch and within 7 days of launching our first ever savings account, we've had a ripper response: in excess of $30m flowing into our Stash savings accounts," said Xinja Bank founder and CEO Eric Wilson. "We are offering a market-leading rate without the usual restrictive conditions. And we are offering a new way to bank."
Mr Wilson said feedback from customers showed how much support there is for a new model for banking.
"We're committed to the long game of staying lean and reducing costs and overheads to do the best by our customers," Mr Wilson said. "Having happy customers will go a long way to helping us break the high-cost, high profit model of Australian banking."
Xinja Bank was granted a full banking licence September 9, 2019. It opened transaction accounts for early customers the same day. Xinja already had an app, and prepaid card in the marketplace, with customers on board and providing feedback.
The Stash account was launched January 16, 2020, just 7 days ago. It is a saving account, and offers an ongoing interest rate of 2.25% from the first dollar invested up to a maximum of $245,000.
"There are no strings attached to our great rate," Mr Wilson said. "There is no introductory period, no mandatory monthly top-up amount, no minimum deposit – no bate and switch," he said. "Xinja Bank's 2.25% interest is calculated daily and paid monthly. You get the full rate on every dollar in your account."
The Stash savings account has its own BSB and bank account numbers.
Xinja Bank's transaction account can be used with Apple Pay and Google Pay, and can be opened in a few minutes using the Xinja mobile app. Once you have a Xinja Bank transaction account, it takes just seconds to open a Stash savings account.
Mr Wilson said:
Xinja customers have an average of $6,500 in their Stash accounts;
Over half of the accounts have come from Australia's four major banks; and
Customers have their eyes wide open, demanding more and better.
"We are true to our ethos: at Xinja Bank we think every dollar should work as hard as possible, and there should never be any nasty fine print or tricky terms and conditions," Mr Wilson said.
"We say that if you're unhappy with your current bank, and a lot of people are, then try us. Help us to design our bank as we grow."
From its first days, Xinja Bank has sought feedback from customers to build a better bank.
Xinja is not a digital front-end on an old-style bank. There are no branches, no bricks and mortar, no legacy IT, and it runs a lean but responsive team.
Mr Wilson said Xinja built seamless cloud-based banking that offers a very different experience for customers. "It's important that the technology delivers on what we believe in," he said. "We are built for purpose. We believe that a bank should work for its customers and that Aussies can make better choices about money. If we make it fun, we're hopeful people will engage and make better decisions."
Personal loans and home loans are coming soon.
Xinja Bank won't offer credit cards. "Because the only way to make money off credit cards is when your customers stuff up," Mr Wilson said. "We can do better than that by our customers. We will deliver new, and better banking products."