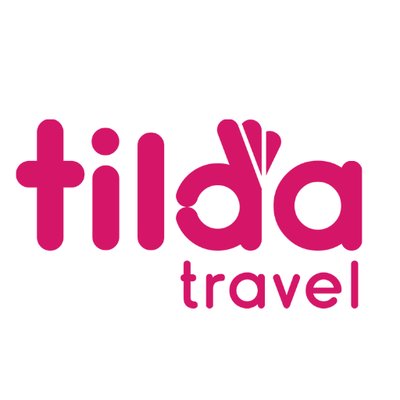 TildaTravel launches Australian first consumer travel and travel money one stop shop
Mark Tarring, founder and CEO of TildaTravel, has announces the launch of a new Australian traveltech and fintech platform, under the travel and travel money brand TildaTravel.
TildaTravel's proprietary API-based technology platform efficiently aggregates multiple digital travel and financial services. Within one easy to use site tildatravel.com.au the intuitive customer journey will include inspiration and planning; booking flights, accommodation, car rentals and attractions; and purchasing travel insurance, prepaid travel cards and foreign currency. TildaTravel is launching with a host of leading travel partners including HomeAway (Stayz), Hertz, Travelex, Cruise1st, Collinson Group and Telna.
"From villas on the Gold Coast to cruises on the Mediterranean, free travel SIMs packed with data, local currency to spend and insurance to keep you safe on your trip, TildaTravel is a one stop shop to easily book every element of your dream family holiday.", Mark Tarring, CEO, TildaTravel said today.
Firmly focussed on modern families, TildaTravel makes it easy for customers to book complex holidays for extended families. Named for CEO Mark Tarring's six year old daughter Matilda, the firm has kids, and their happiness, at its heart.
Speaking about family Mark explained, "Our Tilda's eye view of travel focuses on the family experience. Our question is always, 'Would that make Tilda happy?' TildaTravel cares for the increasing and under served trend for big families to holiday together, including grandparents, siblings, cousins, a kaleidoscope of step family connections and pets. ".
The TildaTravel platform is evolving to take the traditional experience of working with a truly expert travel agent, automate it, add scale and an overlay of digital data analysis and AI and then deliver a seamless, frictionless family holiday planning and booking user experience.
"The TildaTravel team were previously behind Thomas Cook Money Australia. We gained all the knowledge of working an historic, 178 year old travel brand and pioneer. Now we are bringing that expertise to TildaTravel with a family focussed high tech twist. We are delighted to have launched and to bring a new level of service to Australian travel consumers and excited for expansion through Asia in 2019.", said Mark.
The brand will of course continue to offer a world class travel insurance product and to honour policies issued by Thomas Cook Money Australia. TildaTravel insurance will be available both directly to consumers at tildatravel.com.au and via travel wholesale and travel agency partners. Partners can offer the insurance service under the TildaTravel brand or under a white label arrangement.
Mark said, 'The TildaTravel insurance product meets the needs of the modern travelling family with travel insurance options tailored to meet a variety of household budgets. We also provide a range of great extras including car hire excess cover and specialist cruise and ski packages.
There are lots of thoughtful family extras with TildaTravel – first and foremost dependent kids are insured for free. We also give every family a free SIM for low cost high usage data to stay in touch as you roam without nasty data shocks when you get home.".