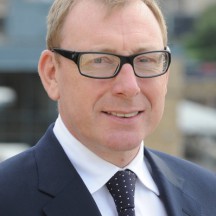 Tesco Bank CEO Benny Higgins to chair ASX-listed fintech Kyckr
The chief executive of Tesco Bank in the United Kingdom will become chairman of ASX-listed fintech company Kyckr early in 2018 in a reshuffle of the boardroom.

Benny Higgins, who runs the banking arm of the £15 billion ($27 billion) supermarket giant will come into the role with three decades of banking experience after stints as a senior executive at both RBS and HBOS Plc in the UK.

Tesco Bank has more than 8.1 million customers, drawing on the clout of the Tesco retailing brand to provide a range of insurance, mortgages, credit cards and savings and loans services to the public.

Kyckr floated on the ASX in 2016 and positions itself as a regulatory technology company which helps banks and other firms to protect themselves against money laundering and fraud.

The company uses automated technology to provide real-time registry information from organisations such as the Australian Securities and Investments Commission and similar bodies operating in 120 different countries.

Anti-money laundering regulations in many countries are built around a foundation of "Know Your Customer", where it is a bank's responsibility to ensure compliance and alert authorities to potentially illegal activities.

Many of Kyckr's customers are based in Europe and the appointment of Mr Higgins is expected to give it extra momentum as it looks to expand further.
To read more, please click on the link below…
Source: Tesco Bank CEO Benny Higgins to chair ASX-listed fintech Kyckr | afr.com