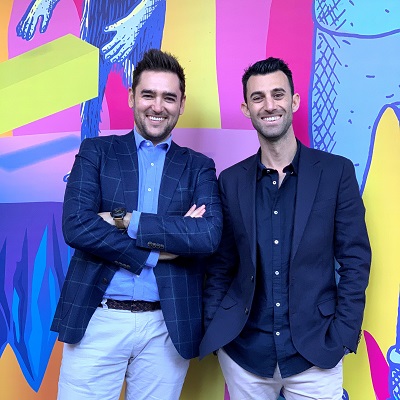 Superhero to disrupt online trading after $8m capital raise
Australian online investment start-up Superhero has closed an $8 million capital raise to fund its launch, led by Zip Co co-founder Larry Diamond. Other high-profile investors include Zip Chair Philip Crutchfield, Australian job board CareerOne Chair Garen Azoyan and famous litigator and Arnold Bloch Leibler Senior Partner, Leon Zwier.
Superhero is bringing a new model to market to disrupt the online investment industry, making online trading simple, fast and cost-efficient at just $5 flat fee per trade.
Its mission is to disrupt the online investment experience and make the process more transparent, user-friendly and accessible at just $100 minimum investment. Superhero's co-founders have leveraged their financial services and tech experience to create a fundamentally better user experience, and a fairer, more transparent investment for all.
Superhero's Co-Founder and CEO John Winters, who built his career at Macquarie Bank and Shaw and Partners said, "we've seen major disruption of personal investing in the US market but it's yet to happen in Australia."
"Superhero has reinvented the customer experience and recut the value proposition of online investing in Australia, making investing more accessible and affordable to Australians."
Commenting on the capital raise, Mr Winters said "This funding, combined with the strength and calibre of our team will help turbo-charge the launch of Superhero and satisfy the demand for a better and more affordable way to invest."
"With our state-of-the-art online investment platform investors can get started on Superhero with as little as $100 and only ever pay $5 flat fee brokerage per trade. We are the cheapest online ASX share trading platform, disrupting the market where others have only pretended," said Mr Winters.
With over a decade of tech experience at Booktopia, Superhero's Co-Founder and CTO Wayne Baskin said, "Superhero is not only competing on cost. Our product and technology provides investors with a seamless, easy to understand and jargon-free trading experience. We've put the member at the centre of every design decision we made when building our platform. We also provide comprehensive tax reporting and portfolio tracking typically reserved for wealthy clients at private wealth firms."
"At Superhero, we operate with a social conscience. With transparency as one of our core values, we enable responsible investing by presenting our members with key, useful data that empowers them to make educated investment decisions," Mr Baskin said.