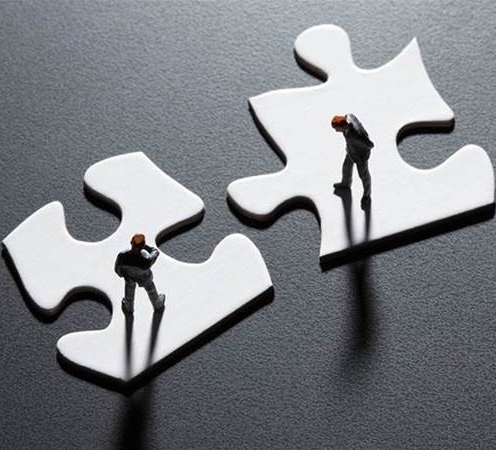 SuperEd adds B2C with Retirement Essentials merger
Personalised digital advice provider SuperEd will add a unique retiree service for super funds and secure a direct-to-consumer offer after finalising its merger with consumer advice platform Retirement Essentials.
Retirement Essentials provides retirees with a concierge service which guides them through Centrelink's complicated Age Pension application process. After the merger, SuperEd will become the only digital advice provider in the country that offers both a product-agnostic B2B and direct-to-consumer B2C offering.
The deal enables SuperEd to benefit from Retirement Essentials' valuable insights into the online user experience and behavioural preferences of seniors. SuperEd is able to leverage these insights to enhance its B2B offering to super funds who are experiencing increasing numbers of members moving into retirement.
"The Age Pension is a vital source of retirement income for 70% of Australian retirees. Consequently, super funds need to help members plan obtain, and then retain, their Age Pension entitlements, and to properly incorporate the Age Pension income streams in their retirement income planning," said Jeremy Duffield, co-Founder and chairman of SuperEd.
As part of the merger, Retirement Essentials founder Paul Rogan will join SuperEd as chief executive officer alongside SuperEd co-founder and managing director Hugh Morrow. Paul Rogan will be responsible for sales, marketing, advice and operations and will remain CEO of Retirement Essentials while Hugh Morrow will be responsible for technology, platform and client delivery. Rogan will increase his already significant stake in SuperEd and will join the board as part of an equity swap deal.
The merger expands SuperEd's channels to market from its traditional offering via super funds, advisers and other traditional financial institutions to providing a complete B2B and B2C solution that can offer tailored digital advice and support service for both individuals and businesses.
"This places us at the cutting edge of digital advice solutions in Australia at a time when the major banks are divesting their wealth management solutions, independent advisors are ramping up their investment in innovation and super funds are stepping up to the challenge of delivering affordable financial advice to millions of Australians," said SuperEd co-founder and managing director Hugh Morrow.
"When founding SuperEd, we had planned to develop a direct-to-consumer channel that could help cater to the ongoing advice needs of everyday Australians to complement the wholesale solution we provide to institutions. Merging with Retirement Essentials accelerates those plans and positions us strongly for future scale and growth," he said.
"SuperEd and Retirement Essentials have a common vision to provide everyday Australians with independent financial services that are accessible, affordable and improve their financial wellbeing."
"We are really excited to have Paul and the Retirement Essentials team join us on our journey as we look to give more Australians the opportunity to get quality financial advice."
Rogan said his company's Age Pension Concierge service, which is built and operates on the SuperEd platform, provides a compelling solution for helping address a major point for everyday seniors in dealing with Centrelink when applying for and maintaining their age pension entitlements.
Since launch in February 2018 Retirement Essentials has attracted material interest from seniors in its Age Pension service with more than 23,000 people using its Age Pension Eligibility Calculator to check their entitlements. Rogan said it was a large and fast growing market with Centrelink processing 174,000 Age Pension application claims in FY17.
"Retirement Essentials is now preparing to scale up our Age Pension Concierge offering and fulfil our purpose of providing everyday Australians with accessible and affordable financial advice. To that end, we are in advanced discussions with several membership based organisations interested in making our service available to assist their senior members," said SuperEd chief executive officer Paul Rogan.
"We're thrilled to be joining our strategic alliance partner SuperEd as we work together on developing broader retirement income solutions for everyday Australians. Jeremy and I have known each other for over two decades and I look forward to furthering our existing partnership by helping to grow our businesses together," Rogan said.
Following the completion of its merger, SuperEd will continue to develop its platform and focus on promoting the Retirement Essentials offering to its existing B2B channels.