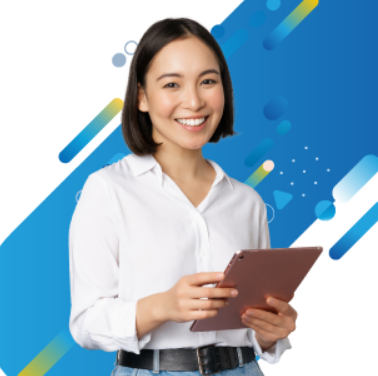 SS&C Blue Prism identifies the top 9 intelligent automation trends for 2023
SS&C Blue Prism leaders explore industry trends for 2023.
2022 had proven challenging for Australia, with economic turmoil and market volatility in the face of supply chain issues, political conflicts, and talent acquisition and retention difficulties. Organisation leaders should prepare for challenges around procuring talent, building the right flexible workplace culture, and delivering operational resilience.
To help organizations achieve IA success, leaders from the global SS&C Blue Prism team predict the following trends will become key priorities in 2023:
What building the right workplace culture could look like in 2023
Organizational culture plays a critical role in the success of any digital transformation initiative. Workers are the heart of an organization, so without their buy in, no digital transformation initiative stands a chance of success. Workers drive home business objectives, and when it comes to digital transformation, they are the ones using, implementing, and sometimes building automations. Curiosity, innovation, and the willingness to take risks are essential ingredients to transformative digitalization, as labor supply issues are predicted to continue into 2023 and beyond.
Unified workforces: The rise of human-digital collaboration
For all companies to leverage AI in 2023, the rise of human and digital worker collaboration is vital for a successful outcome. AI's increasing prominence in all workspaces will mean human-digital collaboration will take center stage. When AI is combined with the application of RPA and business process management (BPM), workflows are transformed as human and digital workers collaborate, serving complementary roles. Organizations can map out and manage end-to-end processes using BPM, with AI-driven RPA executing routine tasks along the way, while humans focus on complex or out-of-the-ordinary tasks.
A seamless blend of the human and digital workforce will become more of a reality, as organizations continue realizing more of the tangible benefits of this transformative approach. The federal government in Australia now estimates that 87% of today's jobs require digital literacy and 250,000 new jobs are going to be created in the coming years thanks to automation.
Growing demands will make smart CX a key priority area
In order for organisations to be the top competitors in the market space for 2023, the growing customer demand for better customer experience must be met. Driven largely by the pandemic, which forced many organizations to ramp up their digital transformations and give CX a digital-first focus. In 2022, customer experience (CX) was the fastest-growing priority area for customer care leaders.
Going into 2023, not only will this continue, but it will also push the need for digitalization to meet the growing demands and expectations of customers – who will expect high levels of convenience and personalization, all of which can only be delivered with the support of AI, ML, and data analytics.
Federated development as the operational standard
A robust operating model that can facilitate digitalization through citizen development and federated development is a big prediction for 2023, amid a lack of resources. According to the Equinix 2022 Global Tech Trends, 65% of Australian IT decision makers think that their main business threat is the current talent shortage. Intelligent automation has become imperative for businesses' long-term viability. However, skills gaps and difficulties with talent acquisition, including attracting talent and increasing costs for highly skilled technologists, have made it a struggle to gain the full benefits of digital transformation.
IA integration to unlock untapped value 
One of the biggest obstacles organizations have observed in their digital transformation journeys is a lack of coordination, leading to haphazard development and siloed data. This prevents IA from being integrated throughout the organization – across departments, processes, and tasks.
Going into 2023 you can expect an increase in demand for platforms that offer a comprehensive portfolio of advanced technologies that enable streamlined integration. Departments will no longer only have ownership over one advanced technology, instead, IA platforms will be used like a toolbox – using the best tool or tools for a given situation. Integration will also enable workers to have access to the right data when they need it, thanks to cross-departmental barriers being broken down. Integration is essential to effective digitalization, so with this trend we will see new levels of value, efficiency, and productivity unleashed.
Mass adoption of cloud-enabled technologies
The rise of cloud- enabled technologies is an important prediction that will grow long into Australia's technological future. Traditional financial players in particular are widely positioned to embrace the benefits of cloud tech in 2023. Increasing competition from the rise of fintech and challenger banks along with the growth of remote operations, have made cloud-enabled technologies essential in this sector. The agility, scalability, and reduced costs are another key draw going into 2023, amid financial volatility and ever-changing consumer preferences and demands. So, expect some cloudy days in 2023.
The growth of organized citizen development and flexible demands
2023 is the time to refocus and reset the way of working to focus on the amazing tasks humans can perform and the agility, resilience, and sustainability they can bring to more fulfilling roles. Many businesses are looking for ways to democratize development and create automation-enabled workflows. With just a bit of training, business users or technologists – employees that use tech or analytics skills outside of the IT team – can build applications that drive productivity. Employers must additionally meet the flexible demands of employees. However, there are no flexible demands from customers. Therefore, employees must reach a balance to exceed the high levels of customer service for 2023.
Generative AI driving forward digital-first operations
The next big shift in artificial intelligence – a component of IA – is undoubtedly generative AI. In the last 12 months alone, we have seen extraordinary advancements in AI's ability to turn text into…almost anything.
We have seen AI generate images, code, and even applications from text. With these developments, we can say that "text to automation," using generative AI is just around the corner, with the first commercially available offering to appear on the market in 2023. Welcome to the age of AI-developed digital transformation, it will be as simple as saying, "Computer, automate this task for me."
Resilience and agility rather than transformation
The economic gloom experienced in 2022 is, unfortunately, predicted by many to carry on well into 2023. As companies prepare, they will focus on automation efforts that drive resilience and agility, rather than transformation. Businesses will improve what they have – increasing utilization rates, bettering processes, and procedures.
Organizations will also focus on how to keep costs down, whilst tackling high levels of inflation. These initiatives sound simple, but they will have big impacts and pave the way for more effective transformation down the road. Businesses will utilize the power of data to ensure the processes that they do automate are going to produce the best results, this "process mining" will be an integral part of automation efforts in 2023. Ensuring the federated model and organized citizen development are carried out well will foster greater efficiency in the volatile market. 2023 will be the year of quality over quantity, which will equip organizations with resilience, and set them up for long-term success.