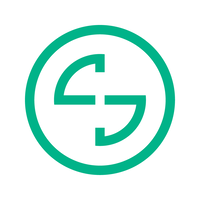 Split embraces Open Banking
How to benefit customers by changing the way bank transfers work
By July 2019, the Australian government will introduce 'Open Banking' to give customers 'more control over their information, leading to more choice in their banking and more convenience in managing their money…'
The main goal of Open Banking is to benefit the customer. By giving the customer the right to share their bank information, they should get a better experience.
Split is doing this now.
Split is a payment fintech that simplifies bank transfers.  Their payment platform allows merchants to create a seamless, customer-centric payment experience for their customers.  It connects to a merchant's existing accounting and POS system to enable them to automatically collect payments from their customers.
Split has leveraged Basiq's Connect API to enable customers to securely share their banking information with Splits platform.  This enables merchants to create and execute payments in a manner that benefits customers. This is the point of Open Banking.
For example, merchants are using Split to simplify direct debit.  They check that the customer has enough money in their account – before the payment is executed. This eliminates dishonour fees for the merchant and creates a seamless onboarding process for their customers.
Ian Lennie, CEO from Split said that 'We considered other data aggregation platforms, but I love that Basiq is an Aussie fintech. They are really easy to work with and responsive to our requirements.  But not only that, they are backed by Westpac and NAB, so I know security issues are not a concern.'
Blind payments (where account and balance information is not automatically checked in advance) fail up to 20% of the time.  This means that if a merchant has 1 million direct debit transactions a year, with a $2 dishonour fee, they are wasting $400,000 a year just on fees – and that doesn't even take into consideration the cost involved in administration in dealing with failed payments and involuntary churn due to dishonours.
With Split, merchants don't have to worry about this. By ensuring that the customer has enough money in their account, it enables them to have 99.8% confidence that all direct debits will be successful.  Plus, the merchant can preemptively communicate with the customer before a payment fails if they don't have sufficient funds.  This is a revolutionary way to solve a problem which has been 'plague' to the payment industry from the beginning.
For a merchant, onboarding a new customer can be error-prone and open to fraud.  It's very easy to accidentally give the wrong BSB and Account number to someone who is transferring you money. This issue impacts merchants at large scale.  By automatically verifying that the account information is correct before the transaction is made, Split ensures there are no manual errors and the customer has a smooth and seamless experience.
To provide this capability, Split enables the customer to provide access to their online bank information through the direct debit agreement with the merchant. Split takes advantage of Basiq's Open Banking Platform to connect to a customers online banking data and verify their account details and available funds.  Split has combined the Basiq Connect API with Direct Entry (or direct debits and direct credits) to create a seamless payment experience.
Split and Basiq are both Australian fintechs that are leading the way with the introduction of Open Banking.  Financial organisations are moving to Basiq now to ensure they become early adopters with the plan to seamlessly replace the online banking data source with Bank API's when available.
The Basiq platform can be used not only to access online banking data from one account, but it can also be used to categorise their spending across multiple accounts.  Using the Basiq Connect API, other fintechs are providing applications that help customers to better meet savings goals.  An example might include helping a customer to meet their monthly mortgage payment by notifying them in advance that their current spending means they won't have enough to cover it.  Or to go even further, helping a customer save by enabling them to put 50 cents towards their savings account every time they spend money in a certain category.
In summary, Split provides a unique service in the Australian market that will change the way customers make payments.  It will benefit the customer by providing real-time account verification, and available funds pre-check and processing.  Split is using the Basiq Open Banking Platform to enable customers to choose to share their banking information to simplify bank transfers and create a seamless payment experience.