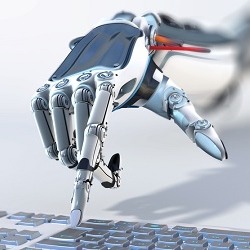 Sargon Capital acquires listed robo adviser
Decimal Software Limited announced earlier today that the proposed scheme of arrangement between Decimal and its shareholders, in relation to the proposed acquisition of Decimal by Sargon Capital Pty Ltd , was approved by the Federal Court of Australia.

Commenting on the transaction, Decimal CEO Damon Watkins said the group is pleased to receive formal approval for the acquisition of Decimal by Sargon, and looks forward to being able to finalise matters over the next week or so.

"I am particularly thankful to the Sargon team who have demonstrated a strong commitment and confidence in the Decimal business, and have at all times acted with a strong sense of integrity and purpose. We are looking forward to building on that strong purpose as we move through 2019 and beyond as part of a larger team."

The acquisition by Sargon brings Decimal into a diversified portfolio of financial services businesses that service a wide range of clients and is expected to provide significant opportunities to take the Decimal platform to an expanded portfolio of clients.
To read more, please click on the link below…