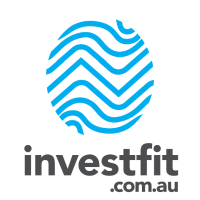 Robo-advice is not enough, says fintech Investfit
While robo-advisers have been heralded as a cheap solution for Australians looking to invest their retirement savings, the team behind a newly launched app wants put high-quality, face-to-face advice back on the radar.

Investfit, which was launched by Ed de Salis, James Claridge and Gavin Daw in 2015, and was a resident at fintech incubator Stone & Chalk, uses historical investment market data to project a person's income in retirement, based on their current investment strategy. The app can simulate thousands of different investment strategies.

"While automation in the industry is reducing costs, and digital tools such as robo-advisers can invest our money cheaply online or generate a statement of advice, automation itself doesn't materially benefit the client – whereas better-quality advice does," Mr de Salis said.

"Traditionally, the industry pigeonholes clients into investment strategies according to 'risk buckets' from conservative to aggressive, none of which are necessarily optimal."

Venture Capital firm Sapien Ventures has thrown its weight behind the app, leading a $1.5 million series A funding round to back the company's expansion throughout Australia and Asia.

Earlier this year, Treasurer Scott Morrison endorsed robo-advisers, which offer automated superannuation advice, as the next step in Australia's financial industry.

Robo-advisers tend to construct diversified portfolios of stocks and bonds for their clients using exchange traded funds so as to lower costs, but the founders of the Investfit app say that they are not offering robo-advice.

Instead the app offers an alternative to calculators, which often assume fixed investment returns into the future, rather than the variability in market returns. It is intended that the app is used by financial advisers and retail bank staff to identify the best investment strategy for a client.

"We don't consider ourselves a robo-adviser, we don't have an Australian Financial Services licence and that's by design. The plan is to partner with financial institutions and dealer groups who do have the shopfronts and have the client base, so we operate under their licence," Mr de Salis said.

"We're not about process automation, which is the area of the robo – we are a collaboration group."

Sapien Ventures, which was established in 2015 by Victor Jiang, introduced Investfit to BMY Group, an Asian financial services group that works with Chinese-speaking Australians.
To read more, please click on the link below…
Source: Robo-advice is not enough, says fintech Investfit | afr.com