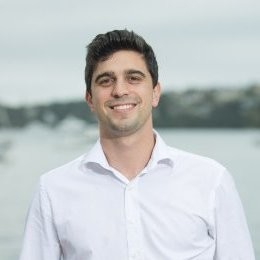 How the rich invest: Afterpay's Nicholas Molnar makes a cool $200 million
The tearaway market success of Afterpay Touch Group has however supercharged the fortunes of its 28-year-old co-founder Nicholas Molnar.

Afterpay is fast becoming the go-to payments platform for Millennial shoppers who want to own products immediately but pay for them in instalments.

The instalment service is growing rapidly. It has more than 1.8 million customers and is growing at roughly 3300 new customers per day. There are now 14,000 retailers using the service; it will soon be available for buying Jetstar flights and in May announced it was transacting in the US after cutting a deal with retail powerhouse Urban Outfitters.

The potential for growth in the US has been too conservative by investors, according to Goldman Sachs, even though the stock is trading at about 70-times forward earnings. Goldman Sachs last month upgraded Afterpay to a buy, saying the US market was 15 times the size of Australia and offered plenty of upside.

Goldman Sachs also pondered whether the success of Afterpay would attract a takeover from a larger payments company.

The bullish view on Afterpay has fuelled a spectacular share price run, as the 220 per cent rally has made the stock one of the best-performing companies on the market over the past year.
To read more, please click on the link below…
Source: How the rich invest: Afterpay's Nicholas Molnar makes a cool $200 million | afr.com