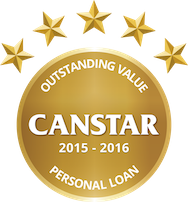 RateSetter sails past $500 million in loans funded
In April RateSetter passed $500 million of consumer loans originated, making RateSetter the fastest Australian marketplace lender to reach this figure.

The milestone comes at the end of a busy six months for RateSetter, having secured a $100 million partnership with the Government of South Australia and the Clean Energy Finance Corporation in October 2018, and completing a significant capital raising of $17 million in December 2018. This additional investment in RateSetter has been funded by a number of high-profile investors including Federation, Myer Family Investments, Five V Capital and Sturt Capital.

This is an exciting achievement for RateSetter but, more significantly, it evidences a change in the mindset of Australians, who are continuing to move away from the traditional bank model for both borrowing and investing.

Much of their recent growth has been powered by their 15,000 registered retail investors. By providing investors access to the attractive asset class of consumer credit, everyday Australians are earning more and achieving their financial goals faster. Investors on the RateSetter platform have, since inception, received an average return of 9.08 per cent per annum on investments in their five-year lending market, 7.86 per cent in their three-year market, and 6.05 per cent in the renewable energy lending market.

RateSetter are now a popular investment choice for investors across all demographics, including a growing number of SMSFs. 2018 was a particularly strong year for growth in millennial and GenX investors, as they increasingly seek out alternatives to low yield bank investments and volatile equities.
To read more, please click on the link below….
Source: RateSetter sails past $500 million in loans funded | RateSetter Australia