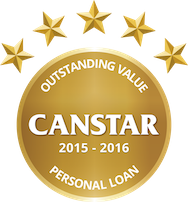 RateSetter putting pieces in place to be Australia's biggest consumer loans provider
CEO Daniel Foggo on the last four years and how Australia's market is playing to its advantage.

When RateSetter started operations in Australia four years ago, the peer-to-peer (P2P) lending industry was in its infancy and its risk-based, investor-funded loan was seen as an alternative. But a lot can happen in four years. Today, major banks such as CommBank, HSBC and Citi use risk-based pricing, once only the domain of P2P lenders, while the formerly "alternative" RateSetter funded over $25 million in consumer loans this month.

"We're literally funding just about to the dollar what I thought we'd be funding every month," said CEO Daniel Foggo, reflecting on how he thought the business would look now when they first set up shop. "I guess we had a little bit of a blueprint from RateSetter in the UK, so we roughly knew what it was going to look like going forward."

A bright idea

Foggo said the lender has been "determined" to focus on specific products. One of its new ones is a renewable energy loan which it launched two and a half years ago.

"We wanted to be supporting the environment. We knew it was a great asset class to be funding because you're typically lending to homeowners who are installing batteries or solar panels, homeowners are good people to lean to, and, most importantly, when they're buying these products, they're often saving money."

Part of the success of RateSetter's renewable energy lending products was its $100 million funding deal with the Clean Energy Finance Corporation (CEFC). The deal saw RateSetter become the financing provider for the South Australian Home Battery Scheme, with the loans helping to cover any upfront costs of installations not met by the program's subsidies.
To read more, please click on the link below…
Source: RateSetter putting pieces in place to be Australia's biggest consumer loans provider | finder.com.au