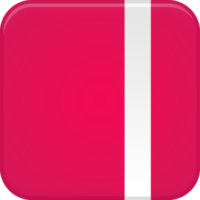 Pocketbook – best finance app of 2016
Pocketbook wins two prestigious industry awards to cement its place as the best finance app of 2016
Key facts:
● Won 'Best Mobile App of the Year', beating notable apps Commbank, Domain, Clipp and Pocket Casts
● Second significant industry award, having won Finder's 'Best Personal Financial Management App' three weeks ago
● Small team dedicated to further breakthroughs in 2017 following recent zipMoney acquisition
Pocketbook, popular personal finance app used by over 250,000 Australians has won a second consecutive industry award this week, prevailing yet again against some of the biggest digital companies in the country.
At the largest Australian start-up conference StartCon 2016 over the weekend, Pocketbook was awarded the prestigious 'Best Mobile App of the Year' award. Finalists included CBA's 'CommBank' app, Fairfax's 'Domain' app, bar & restaurant app 'Clipp', and podcasting app 'Pocket Casts'.
This latest win comes three weeks after being named the 'Best Personal Financial Management App for 2016' at the inaugural Finder innovation awards. Where Pocketbook beat out investment app 'Acorns', American Express' 'Amex AU' app and again, CBA's 'CommBank' app.
"It's an incredible achievement to be consistently winning awards against some of the biggest apps in Australia." Says Pocketbook CEO Alvin Singh. "We started with the vision that every Australian should be equipped with a simple way to work towards financial freedom – that is what we are building at Pocketbook. Our aim is to reduce the burden and complexity with smart data and algorithms to get you there."
"While these are exceptional achievements for us, we are looking forward to what we will bring to market in 2017. The most exciting thing is that there is so much more in front of us than what we have built so far."
The two wins provide validation of Pocketbook's achievements in 2016 in very different ways. The StartCon award was voted on by the general public, including the thousands in attendance at the weekend conference. The Finder award was judged on by industry experts. One of the three judges for the award, Chris Jager, Editor of Lifehacker Australia commented on the ease of use. "Pocketbook is one of the simplest and most user-friendly ways for Australians to monitor their spending and create a budget. Its integration with all major banks and ability to sync accounts makes it suitable for all Australians who want to take control of their finances; those who bank with more than one institution."
Pocketbook was acquired earlier this year by leading digital finance and payments company, ASX-listed zipMoney (ASX: ZML). zipMoney CEO and Managing Director, Larry Diamond, commented: "To win two consecutive 'best mobile app' awards in short order against some of the biggest name in fintech is a huge achievement for the team. Pocketbook's customer-centric platform empowers people to make the best financial decisions and aligns with zipMoney's focus on delivering honest, responsible and transparent financial products to the next generation, millennial."
Singh sees a bright future for Pocketbook following the zipMoney union. "We've had a terrific 2016, with over 100,000 users onboarded this year. There will be a whole lot more in 2017. Coming together with zipMoney presents a new frontier of opportunity for Pocketbook to redefine how the average Australian engages with his or her financial services. We've now got even more resources and expertise to move faster and be bolder than ever before."
Pocketbook is also highly regarded by industry leading bodies including Choice, AIIA, ACMA and Forrester Research. It consistently rates at the top of app stores based on independent customer reviews.