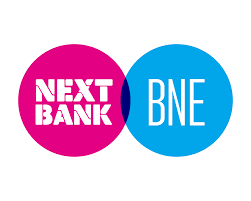 Next Bank Brisbane presents Brisbane's first FinTech showcase
The Financial Services and Insurance Industry is Australia's largest and fastest growing sector.
It's no surprise that the Prime Minister's office is looking to foster the growth of Fintech to protect its greatest asset from the increasing threat from global disruptors.
The Fintech industry is home to some of the best talent in Australia. Following the launch of multiple Fintech hubs in Sydney and emerging startup success stories from both Sydney and
Melbourne you could be forgiven for thinking that Fintech in Brisbane doesn't exist.
Admittedly, the Next Bank Brisbane team felt the same way, until they started digging beneath the surface.
"When we started searching from the Sunshine Coast through Brisbane and down to the Gold Coast, we thought we'd be able to count them on one hand. We were surprised to find that there are 22 Fintech businesses headquartered in South-east Queensland." said Adrian Juarez who heads up the Next Bank Brisbane Chapter.
"Brisbane and South-East Queensland is no exception. We have some great local success stories of mature Fintech players as well as startups that have raised capital, been acquired, launched their propositions internationally in the US, and floated on the Australian Stock exchange."
It was this discovery of exceptional local talent and success that has led to Brisbane's first
FinTech showcase.
There'll be demos and war stories for building a successful business. There'll be feature talks from local Venture Capital firm Altor Capital, and Indue (a long established fintech who provides payments services and infrastructure to 2nd and 3rd tier banks and mutuals) CEO Manuel Garcia, on the need for Innovation and Disruption in Financial Services.
The Fintech showcase is a free event and takes place this week on Wednesday 11th May at 6PM.
"It's a great show of support and commitment from our local sponsors Suncorp and CUA to being part of the entrepreneurial ecosystem in Brisbane."
For full details, visit: http://www.meetup.com/NextBankBrisbane/events/229595024/
Next Bank Brisbane is dedicated to nurturing innovation in the Financial Services and Insurance industry and growing FinTech in Brisbane. It's an open forum for people passionate about driving change in the financial systems we rely on today to exchange ideas, and through entrepreneurship, design, and collaboration create the future of financial services.