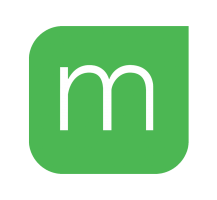 SuperConcepts' CEO and AMP's Director of Strategic Marketing & Customer Experience join Macrovue's Board of Directors
Macrovue, an investment service backed by AMP, has announced two new appointments to its board: Natasha Fenech, CEO of SuperConcepts, and Rod Finch, Director of Strategic Marketing & Customer Experience for AMP.
Macrovue offers a leading-edge platform to invest in thematic portfolios of global companies. The portfolios are constructed using in-house research, giving Australian investors unprecedented access to international markets.
Natasha has over two decades of experience in the finance sector and a track record for delivering consistent and sustainable results with leading finance and insurance companies. Natasha is CEO of SuperConcepts, one of the largest providers of SMSF administration, software and education services in Australia. Prior to SuperConcepts, she held a number of high profile executive positions including at Suncorp, as the Executive General Manager for Customer Product & Pricing of the Personal Insurance division.
Rod Finch brings to Macrovue an impressive background in senior leadership roles within the financial services sector. Joining AMP in 2013, Rod is AMP's Director of Strategic Marketing & Customer Experience. Prior to AMP, Rod was with Lloyds Banking Group in the UK, where he held a number of senior leadership roles including Group Strategy Director and Director of Customer Value Management.
"Macrovue has built a solution that offers world-class investment expertise to Australian investors through global thematic portfolios. We're delighted Natasha and Rod have decided to join the board. Both will bring tremendous experience in the financial services sector and fresh vision to Macrovue that will help us grow," said Sid Sahgal, CEO of Macrovue.
"Macrovue's innovative approach to thematic investment has it well positioned for growth in an emerging sector of the market, providing consumers and advisers with greater choice and access to markets. I'm pleased to be joining the board of Macrovue and to play a role in helping to implement its vision" said Rod Finch.
Natasha said, "I'm looking forward to working closely with Sid and the team, especially given that SMSF investors are heavily exposed to equity portfolios. As an online investment platform Macrovue makes it easy to invest in both Australian and international shares."