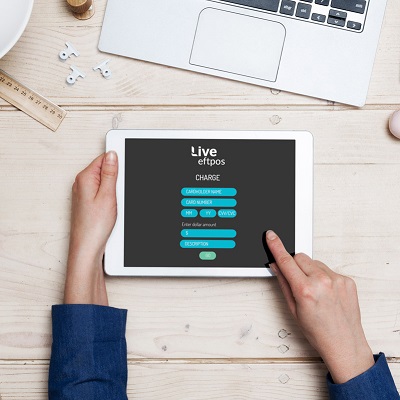 Live eftpos partners with global fraud prevention firm, Accertify, to offer Australian businesses a safer way to process online payments
Live eftpos, one of Australia's leading payment providers with over 5,000 merchants across a diverse set of industries, has introduced an added layer of security to help protect its customers against fraud and false declines in partnership with Accertify, a leading fraud prevention provider. 
Online sales are booming
The pandemic accelerated e-commerce in 2020, with online purchase growth in November 2020 up 54% year-on-year1. As e-commerce volume continues to grow, fraud prevention has become a critical capability. Accertify's advanced fraud prevention technology, trusted by many organizations across the globe, helps mitigate card-not-present fraud, while also reducing false declines and delivering an improved customer experience.
"COVID-19 is bringing forward an inevitable seismic shift online and with that, comes increasingly complex mechanisms and processes to prevent online fraudsters from cashing-in on criminal activity. But they don't always get it right. By partnering with Accertify, Live eftpos is set to be one of the safest and most reliable ways to process online payments in Australia," said Reuven Barukh, CEO at Live Group. 
False declines are a growing problem for SMBs
The customer experience can be impacted when a valid customer transaction is mistakenly blocked as suspected fraud. This type of false decline is increasingly becoming an issue for small to midsize businesses that depend on fewer but larger transactions. By leveraging Accertify's global community dataset and machine learning capabilities, small to midsize businesses will be able to strike the delicate balance between declining a true fraudulent transaction without preventing a legitimate sale. 
Leveraging comprehensive, contextual behaviour
Accertify's technology will also enable Live eftpos to benefit from behavioural data, an additional layer signal that helps facilitate more accurate real-time decisions and ensures genuine transactions proceed without friction.
"We're excited to partner with Live eftpos to help protect merchants from fraud and enable safer ecommerce within Australia," said Luke Dynan, Head of APAC at Accertify. "Live eftpos' merchants will now gain access to Accertify's leading fraud prevention platform, which can help businesses confidently grow sales online and deliver a differentiated customer experience without the fear of fraud or loss."
For more information visit liveeftpos.com.au.
---
1. Australia Post 'Inside Australian Online Shopping update January 2021'