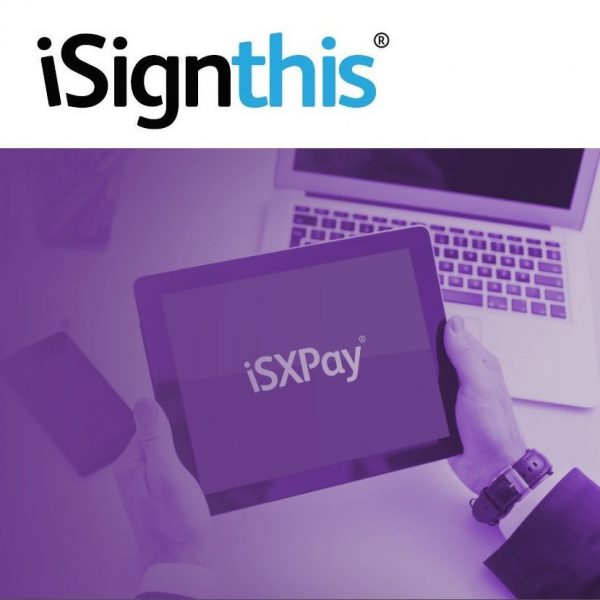 iSignthis subsidiary ISXPay now deposit taking via its own Bank Institution Code
iSignthis Ltd subsidiary, iSignthis eMoney Ltd, trading as ISXPay®, is pleased to announce that testing of its deposit taking facilities and software systems has been completed. The resultant International Bank Account Number (IBAN) accounts will shortly be online and IBAN accounts will be interbank network locatable via ISXPay's SWIFT / Bank Institution Code (BIC) ISEMCY22XXX.
ISXPay can from 4th December accept deposits directly as a monetary financial institution, with customers at other monetary financial institutions able to route funds directly to ISXPay eMoney accounts (EMA) holders, by referencing ISXPay's BIC ISEMCY22XXX, and the EMA customer's account name and IBAN.
The facilities allow the Company to;
open Euro (€) denominated eMoney accounts (EMA), in the name of legal or natural persons
allocate global network locatable international bank account numbers (IBANs) to those accounts
electronically accept and transfer funds from/to any of the ~4200 SEPA1 scheme connected banks and branches in the EU28, EEA including Norway, Lichtenstein, Monaco, San Marino, Iceland and Switzerland
provide zero credit risk facilities to ISXPay depositing customers, under the Eurosystem of central banking
utilise central banking to accept Euro (€) settlements from card and payment schemes, directly into its own ISXPay accounts, removing reliance on third party banks for ISXPay clearing and settlement processes.
The service is due to be live across the SEPA by no later than 4th December 2018, being the date the Pan European Clearing House (PEACH) will complete batch updates and broadcasts to its member banks. SWIFT and EPC2 member banks have already been notified as at 26th October, as part of finalising the SEPA testing process, with ISXPay being network locatable and visible to some banks already.
Commercial Update & Model
ISXPay has completed due diligence on a number of corporate customers and will finalise the opening of approximately 25 corporate accounts this week and next, representing estimated annual gross profit contribution for the company in excess of $4m. Further corporate applications are being processed.
ISXPay is focussed on servicing corporate customers initially with eMoney services, with EMA services to the general public by Q2 2019. ISXPay will also offer eMoney accounts in other currency denominations, and in particular USD$, GBP£, HKD$, SGD$, CAD$, AUD$ and CHF, by Q2 2019.
Corporate EMA facilities are managed from our Cyprus office, via a private banking style relationship management, specifically tailored for our customers in the Adult, CFD, FX, spread-betting, Money Service, Remittance, Wagering and eGaming industries, and their affiliates.
Revenues are based upon the following fee structure;
Service Fee – % Fee for all external inflows into the EMA account
Service fee – Discounted % Fee for all internal EMA to EMA inflows
Daily Holding Fee (Zero Credit Risk) – Overnight EURO LIBOR rate for balances held with Central Bank
Payout Fee – Flat Fee for Outbound transfers via SEPA
iSignthis CEO, John Karantzis, said "ISXPay's ability to open IBAN based eMoney accounts is a game changer for payments in the EEA. AML regulated sector corporate customers now have a zero-credit risk option for deposits, connected to the ISXPay payment processing and Paydentity™ identity verification platforms. The integration of the Probanx.com CorePlus core banking module later this year will provide our customers with advanced online banking facilities, including for redemption of eMoney issued by ISXPay. Once accounts are established, funds can be transferred by our corporate customers and their retail customers, to and from ISXPay EMA IBAN accounts, just like a conventional bank. IBANs can now be linked to our card acceptance and alternative payment method services, providing a comprehensive transactional banking service for our merchants and corporate customers, and shortly also for retail customers."
---
1. https://www.ecb.europa.eu/paym/retpaym/paymint/sepa/html/index.en.html
2. https://www.europeanpaymentscouncil.eu/what-we-do/sepa-payment-scheme-management