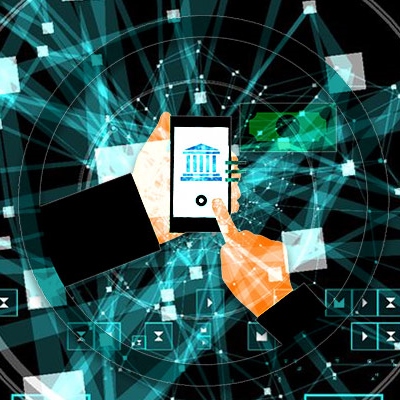 Is iSignthis the next big neobank to challenge the Big Four banks?
Despite a horror week for the S&P/ASX200 Index (ASX: XJO), the iSignthis Ltd (ASX: ISX) share price surged 19% higher over the last 5 days.

The iSignthis share price hit a new record high of $1.09 on Friday afternoon, with the company's shares now trading 567% higher than at the start of January.

Why is the iSignthis share price rocketing higher?

On Thursday morning, the Aussie payments group announced a new deal with Visa Inc.'s Asia-Pacific subsidiary on Thursday which paves the way for further expansion in the region.

The company is quickly shaping up as Australia's best answer to the U.S. giant Paypal, given iSignthis' rise within the payment authentication and neobanking space.

Unlike many top growth stocks, the iSignthis share price hasn't seen sudden surges of capital gains in 2019 but rather a steady and consistent climb to $1.00 per share as at Friday's close.

The company is appealing to investors for a variety of reasons, but its continued growth in the Australian payments sector alongside several key partnerships in the works makes for a compelling proposition.

The company's annual general meeting (AGM) report back in May did see the iSignthis share price shoot higher as investors noted iSignthis' status as the only neobank offering payments, eMoney deposit-taking, and identity verification across multiple jurisdictions.

Thursday's Visa deal is a big step forward for the group's Asia-Pacific development as it continues to sign or develop deals with the likes of ChinaUnionPay, Diners International and American Express.

The Aussie fintech has also benefitted from its ability to generate positive cash flow from early on, having announced target earnings before interest and tax (EBIT) of $10.7 million for FY2019.

Overall, iSignthis now boasts a market cap of over $1 billion and is looking like a real neobank challenger to the Commonwealth Bank of Australia (ASX: CBA) and the other Big Four banks in the next 1 – 5 years.
To read more, please click on the link below…
Source: Is iSignthis the next big neobank to challenge the Big Four banks? | Motley Fool Australia