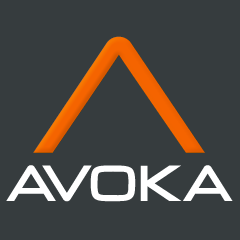 Impressive growth rockets Avoka into the Australian Financial Review Fast 100 list
Avoka, the developer of the leading platform dedicated to outstanding digital customer acquisition and onboarding journeys in banking, today said it was excited to be included in the Australian Financial Review's Fast 100 List for 2018.
Avoka has enjoyed three straight years of rapid growth as players in key Australian and overseas markets embrace bank customer acquisition and onboarding technology.
Its most recent financial results featured a record 70% growth surge in the North American market, underpinning a similar rise in global product revenues.
"Avoka is proud to be recognised for its dynamic journey so far. Placing at number 52 on the Fast 100 List is a credit to all our hard-working staff in Australia, North America and Europe," said Philip Copeland, Avoka's co-founder and CEO.
"There's been a momentum shift among banks around the world taking advantage of the rising importance of digital customer acquisition and making their customers' online experience the most rewarding it can be," Mr Copeland said.
"Our success has come as the banks recognise they need specialist providers like Avoka to deliver on that aspiration – and help them do so faster than their competitors," he added.
Mr Copeland said the onboarding capability and market-leading technology that Avoka provides to banks and other financial services companies around the world is being increasingly recognised, with the company named in August as one of Westpac's Top 20 "Businesses of Tomorrow". He said this technology is also building a significant global footprint for Avoka as it helps banks turn the challenge of digital sales transformation into a competitive advantage.
Copeland himself was also recognised as Entrepreneur of the Year at the Fintech Business Awards earlier this year, which acknowledged the leading individuals and organisations fostering a culture of innovation in Australian fintech.
Founded 16 years ago in the Sydney beachside suburb of Manly, the fintech company now has operations in Australia, North America, and across Europe.
Success during the year was driven by strong expansion of projects at existing large banks, ranging from business bank onboarding and KYC ('know your customer') to retail credit card customer acquisition. In the last 12 months its worldwide team has also increased by 48%.