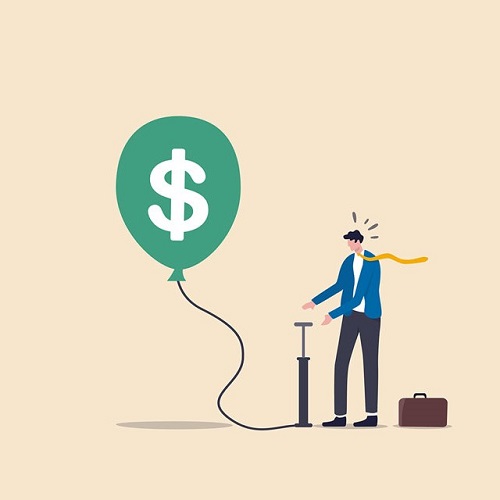 How the Consumer Data Right can help you get ahead of the rising costs of living
Fiskil – Australia's cost of living is soaring.
The rising prices of fuel, interest rates and groceries – everyday expenses have increased exponentially since the start of the pandemic in early 2020.  As the country begins its path to recovery from the aftermath of COVID-19, there is one question at the top of every Australian's minds: why has everything become so expensive?
According to a consumer research study from Finder in August 2021, the average Australian user pays an average of $160 per month for the cost of fuel.  More recently, fuel prices have skyrocketed due to global tensions with Russia and it is expected that the average monthly cost of fuel will continue to increase.
In light of the rising costs of living, it is a good time to revisit our spending habits to ensure that we are getting the best value for the money we spend on services such as gas and electricity, as well as on our home loans.
In many cases, Australians are not getting the best bang for their buck because they are sticking to their current service provider, despite knowing that there may be better deals out there.  Largely, this is because it is too difficult and time consuming for consumers to compare and switch between different products and services.
This is where the Consumer Data Right (CDR) comes in.
The CDR puts power back into the hands of everyday Australian consumers.  Put simply, the CDR framework empowers consumers to tell their banks to share their financial data with Fintech companies to enable consumers to gain a better understanding of their spending habits and where their money is going.
The CDR also provides consumers with the ability to compare and switch between different products and services.  Not only does this lead to better prices for customers, but it encourages competition between service providers and promotes the development of more innovative products and services.
One benefit of the CDR that will be of particular interest to everyday Australians is the ability to share their open banking data in order to get a better deal on their home loans.
With the looming threat of rising interest rates and housing affordability crisis, it is more important than ever that your home loan takes into account your personal circumstances and financial situation.  To this end, the Federal government has announced its plans to build upon open banking and expand the CDR into the finance sector.
Open Finance is intended to allow consumers to transfer their personal financial data to include financial products such as general insurance, superannuation, merchant acquiring and non-bank lending, in addition to banking.
According to Treasury, the underlying benefit of Open Finance is how it will spur "rapid product development" that in turn will provide consumers with "access to better deals and a more complete view of their finances".
Treasury has expressed that this potential was highlighted during its Strategic Assessment consultation process, held between July and September last year.
Consultation on Open Finance is expected to commence soon, with the first phase intended to be completed before the end of 2022.
It is clear that Australia is paving the path towards the Open Finance revolution.  This presents a wealth of opportunities for forward thinking businesses to realise the true value of an open financial system and develop consumer driven products.
Australian Open Finance platform Fiskil provide APIs that enable enterprise, businesses and founders to create completely new solutions by leveraging clean and standardised financial data