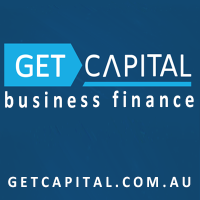 GetCapital gets capital and aims for fintechs
Online small business lender GetCapital has secured a $100 million debt facility to launch a new brand, aiming to become the mainstream leader in the fintech industry mirrored on the success of Seek and Carsales.

GetCapital chief Jamie Osborn said the fintech, or financial technology, industry was at a "tipping point" and the new subsidiary, businessloans.com.au, wanted to be the go-to online small business lender, as Seek was in employment, REA in property and Carsales in vehicles.

He added that unlike the banks who were coming under pressure to increase interest rates, GetCapital was experiencing falling funding costs as lenders got more comfortable with credit risks, allowing it to almost match bank interest rates.

"We could not be happier with the growth of GetCapital, but this actually takes it to a complete step change," he told The Australian, claiming GetCapital was profitable and had funded more than $80m of loans since starting in 2013.

"In our forecasts, we actually see the businessloans.com.au brand growing faster than GetCapital and we think in the next 12 months it will at least double what we're currently writing every month."

Mr Osborn said it offered the "best of both worlds": fintech lenders' speed and convenience, plus a similar range of products offered by banks. Pricing was also "sharper" than offered by GetCapital due to average loans being 25 per cent larger, or around $65,000, and to safer, more mature businesses.

Mr Osborn, a former banker, said he secured the URL four years ago before the fintech small business lending space "took off". While declining to reveal who is providing the fresh $100m funding line, he said it was from a "large Australian financial institution".

He said despite ongoing hype about fintech companies disintermediating big banks, there would always be "co-operation". Combined lending by all fintechs in Australia to consumers and businesses was less than $1bn, "versus the banks' trillions of dollars of loan books", he noted.

"All this talk about disintermediation of the banks, the banks are always going to have the lowest cost of capital and even if you look at the peer to peer players that have got to scale in the US and Britain, they've had to turn to the banks for funding because it's too big to try and get mums and dads to fund it," Mr Osborn said. "So at the end of the day, I think the fintech industry on the lending side — it's a bit different in payments and other areas — it's always going to be co-operation with the banks rather than disintermediation."

Potential disruption of the banks' small business lending profits has attracted several fintech players in recent years including Prospa, OnDeck, Spotcap, GetCapital, Capify, ThinCats, Moula, Kikka Capital and Bigstone. Some have trialled and formed partnerships with banks, a strategy Mr Osborn said only worked if customers with the same credit risk were shared.
To read more, please click on the link below…
Source: GetCapital gets capital and aims for fintechs – The Australian