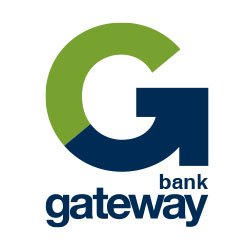 Gateway Bank joins term deposit facilitator Cashwerkz
Award winning Australian Authorised Deposit-taking Institution (ADI) Gateway Bank joins the Cashwerkz platform to offer its term deposit products to Australian investors.
Gateway Bank recently signed an agreement with Cashwerkz to offer its term deposit products on the platform, which include term deposits with investment terms between 3 months and 5 years.
The addition of successful and progressive banks like Gateway to the Cashwerkz suite of ADIs ensures that savvy private investors, advisers and investment managers who rely on Cashwerkz to streamline and automate their term deposits are able to choose from a growing number of term deposit providers and a wider range of options to best suit their cash investment strategy.
"We are proud to have Gateway Bank on the Cashwerkz platform. Gateway, which is primarily a digital bank, can now expand their online footprint and reach term deposit investors, from all investing groups, around the country. Gateway will be offering products to our retail, advised, middle market and institutional investors.," said Hector Ortiz, Group CEO of Trustees Australia, the ASX listed parent company of Cashwerkz.
Gateway Bank has been providing an extensive range of personal banking products and services for over 60 years. Gateway is an APRA regulated ADI, all deposits up to $250,000 are guaranteed by the Australian Government Guarantee Scheme (per entity – e.g. for an individual, their private company, family trust and SMSF etc.).
Paul Thomas, Gateway CEO said, "We are excited to work with Cashwerkz, to expand and innovate our term deposit distribution to reach more investors, and we are particularly excited about extending our reach to the direct, advised, middle market and institutional segments".
Cashwerkz has developed a trusted, reliable and secure online platform for cash investing, to seamlessly manage and transact within a range of term deposits offered from a variety of Australian banks and other financial institutions.
A key benefit of Cashwerkz is the additional security surrounding investors' funds, where Cashwerkz never touches, handles or directs investors' money. The platform facilitates the process by combining a streamlined identification and verification (KYC) and investment process (patent pending), together with an efficient rollover and switching process at maturity, providing term deposit investors with a transparent cash investment solution.
"We are committed to providing term deposit investors with an easy-to-use and innovative platform offering greater choice of products while providing a stronger security around their cash, and will continue to evolve processes in this space to make term deposit investing even more seamless," said Hector.