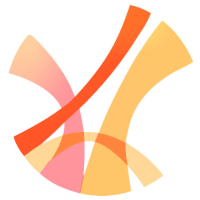 FinTechs next Unicorn?
by Dexter Cousins, Tier One People

Cover Genius is an Aussie success story, the Keith Urban of Australia's FinTech scene, much bigger in the US than they will ever be at home.

Over the past twelve months, Cover Genius has been gaining recognition. With accolades including Smart Companies fastest growing company, KPMG's FinTech global top 100 and Insurance Innovator of the Year at Australia's Fintech Business Awards.

What is truly outstanding is the commercial success of Cover Genius. I caught up with Co-Founder, Chris Bayley to find out the secret to bootstrapping a global business from zero to US100m GWP in less than four years.

How did the Cover Genius story begin?

Cover Genius began four years ago with Angus McDonald (CEO and Co-Founder) and myself having this vision of empowering the world's largest e-commerce companies to sell insurance products.

As we see it, the market is at about 1 percent penetration. Cover Genius has developed two critical technology platforms that bring connectivity to big eCommerce companies wishing to sell or optimise their insurance products. We are the pipes, not the plumber!

We see it as our job, mainly because large insurers are not that good at providing the technology to enable eCommerce partners to sell insurance. It's difficult for them: technology platform development requires a lot of work and a skill set you will not find in a large insurer beset with legacy systems.

A sweet spot for us is global insurance wherein we combine our platform capability with extensive global underwriting capabilities (we are an authorised representative in over 60 countries). e-Commerce sites can very quickly sell insurance all around the globe from a single API call.

How many people told you that the Cover Genius vision was not possible?

Heaps. They were short conversations, but we've done it!

We are regulated in more countries than the largest insurers globally who all require dozens of country managers to sign off on every multi-jurisdictional deal.

Neither myself or Angus come with a traditional Insurance background, which has probably helped us in achieving what we have. Looking at Cover Genius from a traditional Insurers angle and seeing the scope of the challenge, I can understand to some extent why global insurers would think building a global platform is not possible. But we have done it in four years.

How did the idea for Cover Genius come about.

I previously ran the insurance team at Google. So, coming out of the Google business I could see the commercial opportunities for selling insurance online. It was just a matter of finding the right model.
To read more, please click on the link below…