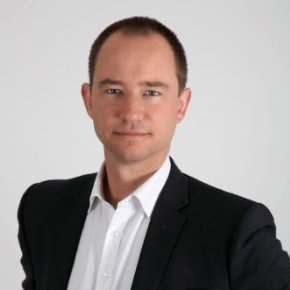 FinTech NewGen interviews – Daniel Foggo, RateSetter
Daniel Foggo is CEO of RateSetter Australia and a true Fintech pioneer. He introduced Australia to the marketplace lending (or peer to peer) model back in 2014, paving the way for Fintech to go mainstream. RateSetter turns 4 in October so it seemed like the perfect time for Daniel to reflect on his journey.

Read on in this enlightening interview with Tier One People's Dexter Cousins.

For people who aren't familiar with the marketplace lending model, can you explain how it works?

Daniel: RateSetter provides a marketplace, much like a lot of other disruptive businesses (Uber as an example.) We provide investors with access to strong, stable investment returns via investments into consumer loans. By connecting borrowers and investors together, we can cut out costs, improve efficiency and ultimately deliver better value to both sides of the market. In operating our platform, our primary objective is to ensure our investors get a good return and that there's stability in the returns earned.

Our model is quite different to some other marketplace lenders, in that we provision for losses, to help support the stability of returns. For every loan funded, an amount is paid into our Provision Fund. Which helps protect investors from any borrower defaults. Our Provision Fund currently has about 6% of the value of our loan book in it, held in cash.

Our Provision Fund has meant that to date, our investors have received every cent of principle and interest they expected to receive. This fund is carefully managed to help ensure protection for our investors. Not just in the strong economic times we are experiencing now, but also in a sustained, stressed economic environment.

Providing a better deal all round

On the other side of our marketplace, we provide borrowers with very attractive loans, whether they come directly to us or via an intermediary. We attract customers because we provide very good value. Our rates are up to around 8% lower than those typically offered by the large incumbents. We also provide a very convenient, easy service.

We are a true Fintech business. An equal mix of finance and technology people. Most Fintech's tend very much to be one or the other. We must get credit and finance right. We must deliver the right financial outcomes for our retail investors, We must deliver for important commercial partners such as the Government's Clean Energy Finance Corporation. Equally we need the right technology in place to perform our duties efficiently and to ensure our customers have an unrivalled experience when borrowing or investing with us.

How did RateSetter begin?

Daniel: I spent well over a decade in investment banking, latterly at Barclays Capital here in Australia. Lending money to businesses post the financial crisis was an arduous process. It didn't seem to work very well for the bank or for the bank's customer. Even if a loan was approved by our global credit committee, as a bank we were often lending money at a loss. For the bank to break even on lending deals, we would have to cross sell other products.

Customers were also paying high rates and fees for credit. Whilst it was hard for us to make money, it was equally hard for them to reconcile the spread between what they were earning on their deposits versus what they were paying on their loans.
To read more to this fantastic interview, please click on the link below…
Source: Daniel Foggo RateSetter |