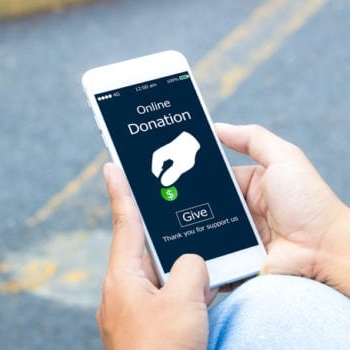 Fintech and charity: Does it work?
In Australia and overseas, fintechs are innovating the way people donate to and support vulnerable members of our society.

In September 2018, outrage erupted on social media after St Mary's Church in Sydney announced a new technology to allow cashless donations. "To keep up with the growth of technology in the 21st century, the Cathedral will be trialling the use of tap-and-go collection plates during the collection at the Offertory," the post on St Mary's Facebook page said. It drew comments such as "appalling", "disgrace" and "greedy". Some even described the new innovation as "out of touch".

General manager of St Mary's Cathedral Helen Morassut told Yahoo7 that they introduced the new technology to catch up with the rest of the world.

"We always had callouts that people don't carry cash anymore… we're moving towards a cashless society, that's just the way we live now."

While Yahoo7 reported positive feedback by those attending mass when St Mary's introduced the tap-and-go collection plates, the reaction from social media was still largely negative. The comments citing a "cash grab" and regarding it as tacky are indicative of the thin line fintechs need to walk when innovating in the charity sector: people may push back on charity if they feel it is being commercialised.

In the case of St Mary's, online commenters took issue with the minimum donation requirement of $10 despite it being based on past donation amounts, as well as the technology itself, which many took to be St Mary's playing to the younger generation rather than church attendees as a whole.
To read more, please click on the link below…