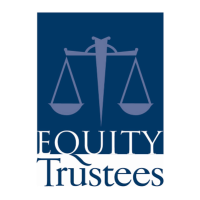 Equity Trustees to acquire OneVue Responsible Entity business
EQT Holdings Limited (ASX: EQT), the holding company for Equity Trustees, today announced it had signed an agreement with OneVue Holdings Limited (ASX: OVH) to acquire its Responsible Entity (RE) business, which covers 27 managed investment schemes and approximately $2.3 billion of funds under supervision.
The $3.5 million acquisition[1] will strengthen Equity Trustees' leading position as a provider of RE services and is in line with its growth strategy targeting key fiduciary markets.
The acquisition will be funded from existing liquidity and debt facilities and is immediately earnings accretive. The acquisition is subject to certain conditions precedent and completion is expected to occur in the first quarter of 2018.
EQT Chairman Tony Killen said the acquisition was consistent with Equity Trustees' strategy of being the provider of choice for independent fiduciary services.
"The industry trend is towards independence and, as a standalone provider of specialist RE services, Equity Trustees is a logical owner of the business," Mr Killen said.
EQT Managing Director Mick O'Brien said the OneVue RE business was a complementary fit with Equity Trustees' Corporate Trustee Services business.
"Equity Trustees will be able to provide expertise and efficiency and achieve further economies of scale with the acquisition of the OneVue RE business, generating value for Equity Trustees."
Mr O'Brien said Equity Trustees had also entered a longer-term partnership with OneVue involving an agreement to outsource the administration of the Equity Trustees managed funds to OneVue.  Equity Trustees and OneVue already partner with each other to service the large number of RE clients who also use OneVue's managed fund administration services.
"The acquisition and partnership with OneVue allow both groups to play to their strengths, for the ultimate benefit of clients and shareholders," Mr O'Brien said.
"It is because Equity Trustees is a specialist provider of fiduciary services that we can form strong partnerships with capable industry participants that benefit all parties."
Mr O'Brien said that Equity Trustees aimed to double its RE funds to $100 billion over the next five years, consolidating its position as the leading provider of RE services in Australia.
"We will continue to seek out opportunities to further strengthen this position and grow market share," he said.
Responsible Entities are required under Australian law for the operation of managed investment schemes and perform a central governance and management role, allowing funds managers to focus on investment management and business development.
---
[1] Equity Trustees is also required to acquire an additional $5 million in cash to meet ASIC regulatory capital requirements. It is intended that the acquired entity will be consolidated into an Equity Trustees licensed subsidiary, resulting in a consolidation of licences and a release of the majority of the $5 million before the end of FY18.