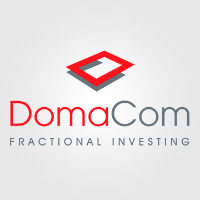 DomaCom launches two crowdfunding campaigns
DomaCom has launched two crowdfunding campaigns that will seek to raise $6 million and $4.3 million, respectively, that will offer investment opportunities in affordable housing for the retirement sector and clean energy infrastructure and jobs in regional Australia.

The first campaign, Akuna Residential Estate, which would seek to raise $6 million with $1.4 million already pledged, would aim to provide affordable housing for the ageing population.

According to the company, the money would be used to purchase the land in Cobram, complete development approvals and build the community facilities.

Following this, the developer would build and sell 147 houses on a Residential Land Lease Community (RLLC) model.

The project was expected to target a 15 per cent annualised return on the completed project with an estimated ongoing net rental income of eight per cent per annum.

The second campaign seeking to raise $4.3 million would offer investors an opportunity in the Utilitas bioHub project in Casino, New South Wales, which would be the third of a planned 100 bioHub projects in regional Australia.
To read more, please click on the link below…
Source: DomaCom launches two crowdfunding campaigns – Money Management