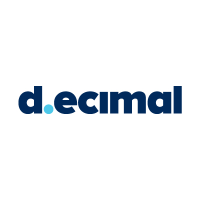 Decimal, Mercer deal to boost advice engagement
Decimal has announced a new partnership with global consulting firm Mercer to deliver Decimal's robo-advice platform Eqilize to more than two million Australians and "engage customers who currently don't seek advice".

In a statement yesterday, Decimal said it will be partnering with global wealth consulting firm Mercer. The deal will see Mercer offer Decimal's Eqilize digital advice solution across the super funds it services.

More than two million Australians will have access to the robo-advice platform as Mercer seeks to further engage customers with financial advice.

"Technology is key to engaging customers who currently don't seek financial advice," Mercer said.

Mercer chief customer officer Cambell Holt said, "Digital advice isn't about digitising traditional advice. The industry has an opportunity to start from a blank slate given most customers aren't familiar with current advice models.
To read more, please click on the link below…
Source: Decimal, Mercer deal to boost advice engagement – ifa