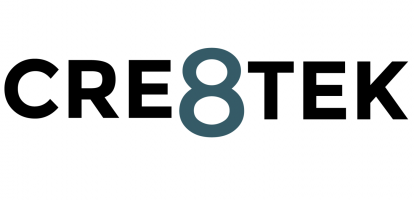 Cre8tek announces technology partnership with Industrie&Co
Cre8tek Limited, owner of high-tech, Artificial Intelligence company and Cognitive Virtual Assistant platform provider, Flamingo Customer Experience Inc., is pleased to announce that Flamingo have partnered with information technology solutions firm, Industrie&Co.
Industrie&Co will partner with Flamingo on a non-exclusive basis to perform the integration work of the Flamingo platform, constituting the JourneyAssist product and Cognitive Virtual Sales Assistant, ROSIE, for Flamingo client, online personal loan provider, DirectMoney. The parties are in the process of finalising the terms of the partnership in a formal agreement.
By engaging Industrie&Co, a technology consulting and venture company with deep engineering heritage and extensive expertise in complex cloud enabled enterprise integrations, Flamingo intends to significantly reduce the integration and implementation timeframe for the DirectMoney deployment. The relationship with Industrie&Co is further intended to allow Flamingo to continue to focus on growing its substantial pipeline of customer opportunities and expanding its service offering.
The intention of both parties is to enter into a longer term strategic and commercial partnership, encompassing both future integrations but also lead generation opportunities through Industrie&Co's substantial customer network.
CEO of Industrie&Co, Con Zeritis, stated, "We are thrilled to partner with Flamingo and to be able to support them in their exciting plans for growth across APAC. We believe that conversational commerce is a critically important paradigm that all organisations need to embrace. Having supported Catriona and the team from their early stage, we have a strong appreciation of their vision and capability and see the platform as a unique enabler that many organisations can leverage."
CEO of Cre8tek, Dr Catriona Wallace, stated, "This partnership with Industrie&Co provides Flamingo with the capability to hasten integration and deployment times as well as generating other potential revenue opportunities. This partnership is one of several we are undertaking in order to scale the Flamingo business and speed the path to revenue".
This is one of several discussions that Flamingo has recently been engaged in with potential re-seller and integration partners across its priority markets to accelerate the scale of the business, and open additional revenue streams.