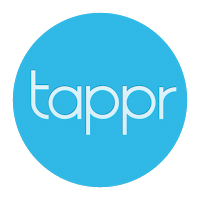 Tappr is a unique Australian technology firm introducing an innovative payment portfolio that allows merchants, individuals and consumers to pay or transact money safer, quicker and easier.
Tappr's central focus is developing technology that enables it's users to accept payment from credit card or debit cards simply by using their smart phones or tablets.
They believe in challenging the status quo and changing the way the world uses money.
Tappr is revolutionising the payments industry by offering the next-gen in payment technology by focusing on enriching the relationship between small business and their customers. Driven by honest values, an amazing work culture and consistent revenue growth, Tappr out to unleash the potential in their teams and their products. And they are just getting started.