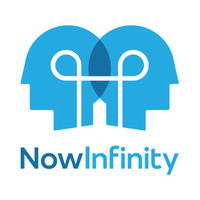 NowInfinity is on a mission to redefine document generation and entity management for Accountants, Financial Planners, Bookkeepers, SMSF Strategists, and Lawyers. Through innovation, the NowInfinity platform features tools for rapid company formation with ASIC, compliance tools and legal document templates for entity establishment and management.
CREATE: NowInfinity provides a simple and easy-to-use document generation platform with over 60 legal document templates including Discretionary Trusts, Corporate Establishments, and SMSF Establishments.
COLLABORATE: NowInfinity have enhanced their platform by collaborating with some of the best in the industry including Xero, Class Super, Macquarie Bank, Cloud Storage Services and DocuSign. Each collaboration is another part of the entity establishment and management puzzle to make members' lives simpler.
MANAGE: Ongoing entity management is made simple by NowInfinity's Entity Management Suite which includes Corporate Messenger for all corporate compliance, The Trust Register for the management of all trust related entities and Super Comply, to manage all of your client's superannuation entities.
Experience the NowInfinity difference for yourself.