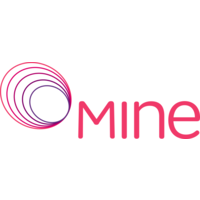 The purpose of Mine Digital is to be the new standard in the Australian digital asset exchange landscape.
Their vision is guided by the dual mandate embedded into the core of Mine's strategic goals. Firstly, create a globally competitive venue for professional traders in terms of spread, cost, liquidity, custody, insurance, derivatives and electronic trading infrastructure. Secondly, attract new entrants to the digital asset space by helping to demystify digital assets through education and delivering a simple and intuitive way for clients to buy-sell-trade digital assets.
All clients of Mine have peace of mind knowing that the military grade software that underpins the platform has safely guarded client funds for the past 6 years without any loss. For those who desire a greater level of comfort, Mine offers institutional grade custody and insurance coverage. The Mine team is dedicated to enhancing your digital journey regardless if its yet to start or you have been on it since the genesis block. Mine, it's your exchange.