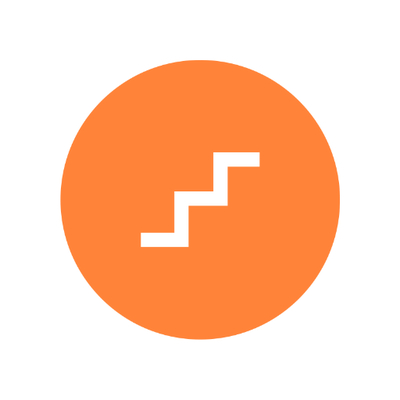 Cashwerkz partners with At Call providers to launch powerful new At Call account facility
Cashwerkz, the leading online platform in Australia uniquely designed for cash investing and wholly-owned by Trustees Australia Limited (ASX: TAU), has launched a powerful new At Call savings account option offering up to 2.3% interest for investors. Cashwerkz offers a range of cash investment solutions from 41 Authorised Deposit-taking Institutions (ADIs). It recently hit a new milestone for funds passed through the platform, now reaching $2 billion, as well as a new milestone for cash accounts that remain active on the platform. Cashwerkz today has over $1 billion funds on the platform waiting to mature.
The new At Call offering from Cashwerkz ADI partners is designed to offer significantly higher market-competitive interest rates than investors currently have access to via their cash management account – in real-time and online. Initially Cashwerkz will offer an At Call account option from AMP Bank, Auswide Bank and ME Bank, with an additional five ADIs joining the platform in the near future, offering investors even more choice with market competitive At Call offerings.
"The launch of a new At Call option with our ADI partners is a great example of how we are partnering to innovate new facilities to benefit investors and the financial services market at the same time. Investors and their advisers are looking for ways to maximise their investments and the inclusion of At Call is part of our plan to work with our partners to meet this growing demand," said Hector Ortiz, Chief Executive Officer for Cashwerkz.
Designed as a digital-only cash investment platform, Cashwerkz offers bank-grade security in its end-to-end processes, does not handle investor's money or charge a fee to investors. Instead, it receives a fee from over 41 issuing ADI partners on its platform for cash investments. This makes Cashwerkz a highly compelling cash management offering for self-managed super funds, financial advisers, fund managers, the wholesale market, custodians, and Industry superannuation funds.
Its highly transparent and secure cash marketplace for investors remains focused on delivering value for each transaction. Today the majority of funds invested with Cashwerkz are rolled-over on the platform at maturity.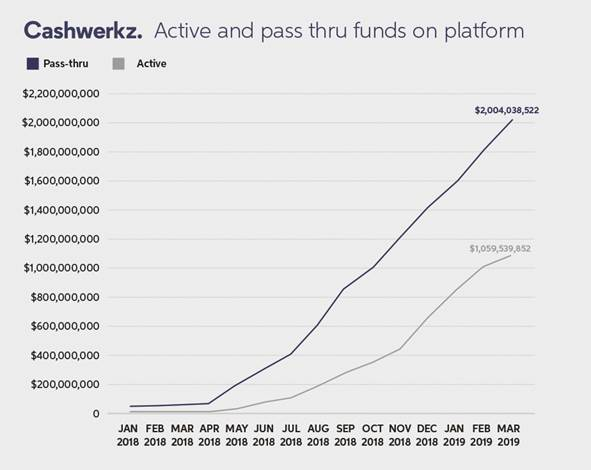 Active and pass thru funds on platform as at 18th of March 2019.
"Over the past six months we have experienced a rapid ramp up of funds on the platform," outlined Ortiz. "This is a direct acknowledgement of the value we offer to both investors and the ADI's. Cashwerkz is recognised as an invaluable investment marketplace by investors and is increasingly being implemented as a strategic tool in portfolio and cash management allocation strategies. Our new At Call account has the ability to significantly change the way stockbrokers, institutions and advisers manage their At Call money for their clients," he concluded.
A full list of daily competitive market rates from a wide range of Australia's leading banks is available on www.cashwerkz.com.au.