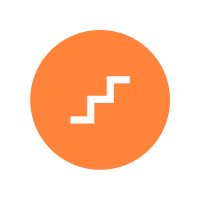 Cashwerkz executed agreement with One Managed Fund
Cashwerkz, a subsidiary of Trustees Australia (ASX:TAU) is pleased to announce that it has executed an agreement with One Managed Fund Investment Limited, a subsidiary of One Investment Group (OIG) to provide OIG an institutional workflow solution for term deposits.
Innovating investment efficiency and transparency through technology
Cashwerkz provides a secure technology platform which streamlines the investment processes of researching, transacting and managing term deposits by combining innovative financial and regulatory technology.
The platform connects clients with the technology to meet their investment strategies, beginning with term deposits.
By utilising Cashwerkz, OIG and its clients will benefit from digital upgrades with rate research, real-time reporting, workflow implementation, capturing of KYC/AML obligations and investment management consolidated into one place.
Cashwerkz CEO, Hector Ortiz said, "Working with OIG to streamline the term deposit investment process for them and their clients is exciting for the Cashwerkz team. We look forward to providing continued innovation leveraging the capability of our technology. Cashwerkz expects this ongoing relationship to drive business
growth and innovation that will further evolve the workflow and enhance investing experiences for the institutional space in Australia".
Shane Ritchie, Managing Director, Custody Services at OIG said, "We are committed to innovation and providing our customers with outstanding service. This is the right partnership for us to ensure we are embracing financial technology and innovation to benefit our clients."