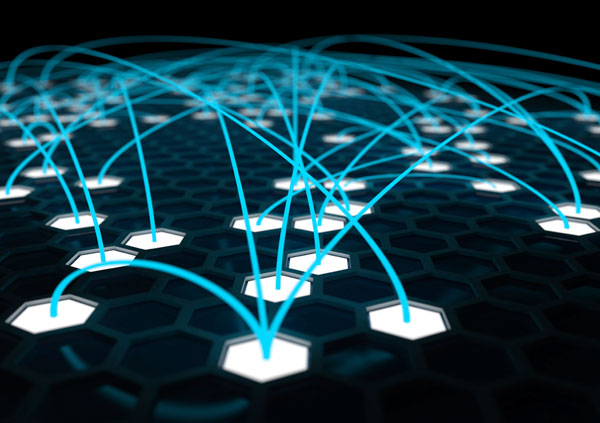 Can technology save retail?
From payment innovations to AR, tech is coming to reinvigorate the retail sector. But are retailers ready for it?

It's no secret that retail is struggling. Large name retailers such as Toys "R" Us and Oroton have gone into voluntary administration while others are sinking under the weight of their own mounting debt.

So, what's going on? Many blame the stupendous rise of online shopping. According to Australia Post's Inside Australian Online Shopping 2017 report, we spent $21.65 billion shopping online in 2016. The majority of this spending was on physical goods (excluding things like digital services), which rose by 10.2% to $17.7 billion. This is compared to the 3.3% growth of traditional retail spending.

It's not hard to see the lure of online shopping for consumers – convenience, speed and (in most cases) easy returns. Online shopping sites have been quick to catch up with consumer demand using technology. And now, many bricks and mortar retailers have made "online" a part of their growth strategy in order to compete. But is that what consumers want, or do they simply want physical retailers to embrace the technology that has made their online shopping experience so simple and enjoyable?

No pain in payments

One of the most simple ways a physical retailer can improve the in-store experience for customers is with better point-of-sale (POS) technology. Square Australia country manager Ben Pfisterer says that while some businesses have demonstrated an appetite for adopting new payment innovations, there are still many smaller businesses who are yet to take their first steps towards embracing the latest payment technology.

"The decline of 'cash only' stores is a huge sign that businesses are recognising the increasing need for business technology, especially when it comes to payments. The most recent RBA statistics show us that credit and debit cards have rapidly overtaken cash to now be the most used means of payment by consumers. And, while retailers have evolved to meet this demand, they are also beginning to realise the benefits that electronic payments can bring to their operations."

"More than 90% of our Square seller base have reported card transactions becoming more popular over the past five years, and the majority of them say that they now use Square to accept cards because they want to meet their customers' expectations."

Consumer payment expectations extend beyond standard POS as well. Modern layby platforms such as Afterpay and zipMoney have been embraced wholeheartedly by consumers, meaning that it's expected retailers will offer one or both of these platforms both online and in-store.

By making simple changes at the checkout and incorporating tech-forward platforms such as card readers or interest-free credit payment options, retailers can give customers more choice while benefiting from the time-saving and support offered by these platforms.
To reach more, please click on the link below…