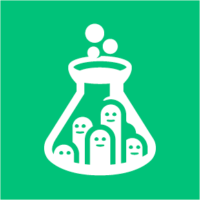 Brisbane to play host to Google-powered FinTech startup weekend
In early July, Suncorp's offices in Brisbane Square will throw open their doors to aspiring entrepreneurs and anyone interested in the fintech industry for a weekend of idea development, teamwork, and financial innovation.
Created with the goal of fostering exciting new developments within the financial services industry, startup weekends are "a great way for financial services product owners and innovators to hand some hands on experience creating new and exciting financial products and services" according to co-organiser Adrian Juarez.
"There's never been a better time to be in Financial Services and FinTech. It's Australia's largest and fastest growing industry. The scale and speed of disruption is unprecedented and so many opportunities and paths to industry change exist." says Juarez.
It's a little-known fact that there are over 20 FinTech businesses headquartered in south east-Queensland. Its an exciting and thriving space. Suncorp's sponsorship demonstrates support for the growth of the local fintech community, and is evidence of the growing impact that fintech is having on the finance sector at large.
The event itself will take the form of teams forming around ideas pitched by individuals, and those teams then working over a 54-hour period to further improve and design that idea.
The finalised products are then pitched to a panel of local judges with experience in finance and entrepreneurialism, who will provide feedback to aid with further development of the idea and products beyond the event.
The Fintech Brisbane Startup Weekend will run from the 8th-10th of July, kicking off at 6pm on level 28, 266 George Street.
Tickets and more details about the weekend can be found here.