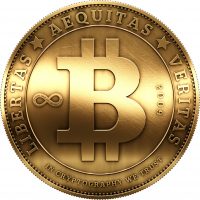 Bitcoin trades above USD$5,000 for first time ever
Bitcoin smashed through the USD$5,000 barrier for the first time on Thursday, jumping as much as 8 percent on the day as investors shrugged off the latest warnings on the risks of buying into the booming cryptocurrency market.

Bitcoin, the biggest and best-known cryptocurrency, has chalked up a more than fivefold increase in price this year.

Typically for bitcoin, which at less than nine years old is still highly volatile and illiquid compared with traditional currencies and assets, the precise reason for its recent tear was unclear.

Upcoming splits in its software, reports that Goldman Sachs is considering offering bitcoin trading, rumors that China could ease restrictions, and even a political crisis in Spain's Catalonia region were all cited by market-watchers as reasons for the rally.

But the main factor could simply be demand from investors wanting 'in' on a market that has provided gains exceeding those of any other currency in every year bar one since 2010.

"People are just wanting to be part of it," said Ryan Nettles, head of FX trading and market strategy at Swiss bank Swissquote, which launched bitcoin trading two months ago. Nettles said interest had been much higher than anticipated and has come from banks, hedge funds and brokers.

"The interest really stems from the media hype," he added.
To read more, please click on the link below…
Source: Bitcoin trades above $5,000 for first time ever – Yahoo7 News