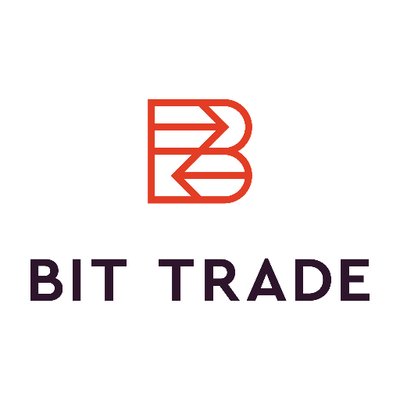 Bit Trade gears up to launch Australia's first currency-backed stablecoin in partnership with Emparta
Australia's longest standing digital currency exchange, Bit Trade, has announced a partnership with blockchain company Emparta to design and launch the country's first Australian Dollar-backed stablecoin.
Stablecoins are digital currencies pegged to a reserve or stable asset such as fiat currency and are used for trading and exchange-related purposes.
Commenting on the announcement, Bit Trade managing director and co-founder Jonathon Miller said Bit Trade were keen to be a first-mover in this space particularly given Australia's favourable regulatory environment, with a stablecoin helping to lift trust and accelerate the momentum behind digital currency adoption.
He said stablecoins have continued to be a popular means of minimising market volatility in the digital currency space and an Australian Dollar-backed coin was the next logical step.
"We are excited to be partnering with Emparta and see enormous opportunities for the stablecoin in the Australian market," Miller said.
"Our team is thrilled to be able to design and build this project with Emparta. The stablecoin is a core part of the Emparta Employment Infrastructure, Identity and Payments platform. We look forward to being one of the very first users of the stablecoin."
In October last year, peak body Fintech Australia announced it was holding discussions with the Reserve Bank of Australia around a new centrally-issued digital Australian Dollar that would help grow the local blockchain and digital currencies industry.
Emparta was formed earlier this year by Squaddle founders Adam Sarris and James Hill with the intention of creating the world's first smart employment contract on the blockchain.
Emparta CEO Adam Sarris said the stablecoin will form a key part of Emparta's digital currency wage payments product as well as being offered to other crypto-based businesses.
He said the stablecoin was designed to scale and help prompt a real uptick in digital currency usage among Australian traders and investors.
"The need for an Aussie dollar-backed and redeemable coin is essential for the broadermarket adoption of digital currency throughout Australia and the world," Sarris said.
"We see multiple uses for the stablecoin and our partnership with Bit Trade enables us to maximise its utilisation and work with some of the most talented and experienced blockchain experts in Australia."
The currency-backed stablecoin comes on the back of the successful $39 million raise of Sydney-based Havven back in March, which was Australia's largest ever initial coin offering (ICO).
It also follows the rising interest in both stablecoins and digital currencies around the world, with a Japanese consortium led by Mizuho Financial Group and Japan Post Bank announcing plans last year to launch a new digital currency in time for the Tokyo 2020 Olympics.
"We are very different to Havven in that our stablecoin is designed for cash-based redemption and has a treasury collateralised with fiat currency," Sarris added.
"The ability to receive income payments in crypto including a fully redeemable stablecoin is a key part of our service offering. We have big plans for the stablecoin and the role it will play both for Emparta and beyond as we move into our next phase of growth."
Following Bit Trade's partnership with Emparta, discussions have already commenced with a number of banking partners and there is already interest from exchanges keen to offer the coin to their users.
"Market volatility in the digital currency space makes a stablecoin a very attractive refuge for investors seeking stable returns and paves the way forward for a new way to access digital currencies in Australia," Miller said.
Bit Trade has recently announced its equity crowd-funding campaign on Equitise to raise funds for its ambitious next phase of growth.
Emparta is embarking on an ICO later this year with the intention of raising funds to launch its smart employment on the blockchain infrastructure.