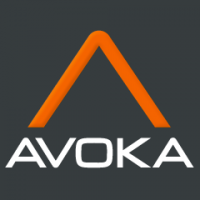 Avoka adds key design specialists to the team
Avoka, the leader in digital customer acquisition for financial services, has appointed two high profile lead designers, with national and international credits, to expand its Customer Experience leadership for financial services clients.
Nicholas Nelson, a Lead UX/UI Design Specialist, has worked for clients in the United States (California) and Brazil, including global leaders eBay, CNET, CBS Digital and CISCO, while Johnny Power, a UX Designer, has worked at Datacom, LIDA Australia, Macquarie Group and Westpac.
Both have joined Avoka from the Digital Transformation Agency (DTA) that aims to make the Australian federal government's digital services easier to use.
Mr Nelson has worked with owners and other stakeholders to produce award winning digital design and recently won an International Govtech award for work done developing a national smart cities site showing open data on how Australia's cities are performing.
He was the lead designer of an education app in Brazil called G1 Enem which was Number One on the app store with more than 500 million installs. He also developed a design language that delivered key metrics relating to Federal Government IT spend visually for the Prime Minister and his Ministerial teams.
At the DTA, Mr Power designed a dashboard for the government using colour and contrast to make it easier for stakeholders to see what's required to ensure the best policy and investment decisions are made in Australia's largest cities.
Mr Power's skills include helping clients improve measurable business metrics on digital platforms and he has created landing page proto-types for financial services.
In their new roles Mr Power and Mr Nelson will be working within the Product team to help Avoka's clients around the world.
It follows the recent launch of Avoka's Customer Experience program, the first of its kind, that allows financial service companies to see first-hand what their customers face when they go online to make a transaction.
These workshops are run by Avoka CX Design Experts, including veteran CX designer Adam Miller as Director of CX Practice who has recently joined the company.