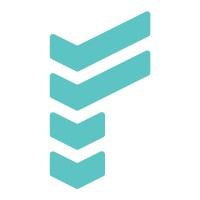 Australian SMEs are turning to alternative sources of funding
New research shows Aussie businesses are embracing online lending and P2P, but many are still not getting the loan they want.

Australian businesses are turning to crowdfunding, peer-to-peer (P2P) lending and online loans for finance, according to new research from Businessloans.com.au. The Small Business Credit Survey, conducted by ACA Research, found that the most sought-after alternative funding source was equity finance (34%), followed closely by online lenders (30%) and P2P business loans (21%).

CEO of GetCapital Jamie Osborn says that the alternative lending sector is at an important inflection point in Australia.

"The sector has moved through the early adopter phase and is now beginning to gain more mainstream attention," he says.

"At the same time, the leading lenders across the alternative lending space are continuing to innovate and offer businesses better products and customer experiences – as long as that continues, you will see the market further embrace the alternative lenders."

However, while small- to medium-sized enterprises (SMEs) are embracing alternative sources of capital, not all of them are receiving the loans they hope for. The survey revealed that while 84.1% of businesses were successful in their applications, less than half of those (38.9%) of those were approved for all of the credit they applied for.

It is interesting to note that the number of businesses which were declined a loan is only 1.6% of respondents. The remaining 14.3% of the "unsuccessful applicant" group was approved for less than half of the loan they had asked for. Over one-third of this group (35%) had applied for more than or equal to $250,000.

The survey found that a rejected application seriously affects a business. Respondents that did not receive the full amount applied for delayed or could not expand their businesses (34%), delayed or were not able to fulfil existing orders or contracts (27%) or did not hire new employees (17%).
To read more, please click on the link below…
Source: Australian SMEs are turning to alternative sources of funding | finder.com.au