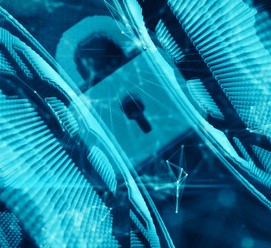 Australian payment platform Paid By Coins lifts threshold to $50K for crypto payments
Paid By Coins, the Australian payment getaway that allows payment of any bill and funds transfer to Australian bank accounts using cryptocurrencies, has now lifted the threshold for transactions to $50,000.
This is the highest level of transaction currently offered by a cryptocurrency payment gateway. Paid By Coins is the only provider to offer transactions up to $50,000 for both BPAY bill payments and fund transfers into any Australian bank accounts, allowing every customer to pay not only into their own bank accounts but to anyone else.
"Based on feedback from our customers, we have implemented the new threshold, allowing customers to sell greater volumes of cryptocurrency and convert this to Australian dollars," said Marco Manera, spokesperson for Paid by Coins.
As an Authorised Representative of an AFSL license required by the Australian Government for the provision of financial services, Paid By Coins allows their customers to pay bills or transfer funds into any bank account with a limit of $50,000 per transaction.
"We are confident this new threshold will increase flexibility for customers, as well as attracting new customers who will now have the freedom to transfer and convert their cryptocurrency into any bank account or pay larger bills in full with a single transaction. Other payment gateways in Australia are unable to match this threshold and are limited to $1000 for each transaction when paying a bill paying or when transferring funds into another account, other than their own bank account," said Marco.
"Once our customers have completed the KYC process, they will be able to commence these higher transactions up to $50,000," Marco said.
"The new threshold has been in effect for a number of weeks, and we have since seen an increased volume of transactions. We are confident this achievement will also open up new opportunities in the market for Paid By Coins," Marco concluded.
In addition to this, the payment gateway also offers one of the most competitive currency rates and accepts payment with five cryptocurrencies: Bitcoin, Bitcoin Cash, Litecoin, Ethereum and Ripple.