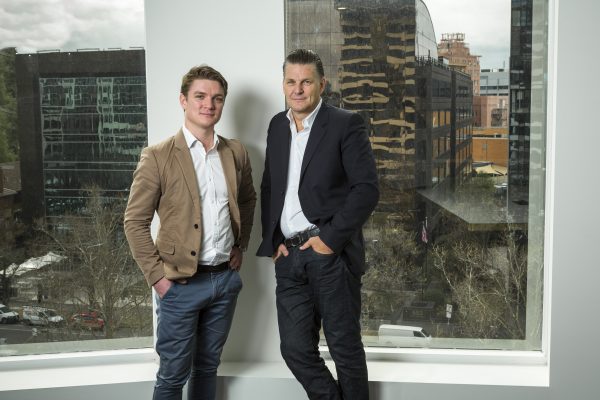 Australian fintech Study Loans launches with $5 million for student loans
Australian students can look forward to it becoming easier to apply for a student loan as a new startup focusing on responsible student lending hits the market.
Study Loans is the first dedicated credit decisioning engine in Australia that has been specifically built to provide loans to education. The offering is available online and will include loans to students in both the vocational and higher education sectors.
Backed by big corporate names such as the Simonds family and RMY Corp, the fintech will work directly with education providers to track student progression and funding needs as they complete their studies.
"The Australian government is increasingly cutting provisions when it comes to student loans," says CEO and Co-Founder Brett Shanley.
"Particularly when it comes to vocational education we often find that students are juggling working and studying, but don't qualify for any of the government funding options. It's only a matter of time before the federal government starts cutting the higher education loan book as well."
"We want to be able to help people start their career, learn a new skill, or continue to advance their career through upskilling, by being able to provide loans specifically for that education, rather than having to take out a personal loan that could be used for any number of things."
Study Loans has raised $5 million debt equity to distribute for the first tranche of loan applications, with help from investors the Simonds family and RMY Corp. They've also completed an additional seed round of $2 million equity to get the business off the ground.
So far there are 20 education providers available for loan applications on the Study Loans website. More than 250 providers across Australia have also applied to help streamline funding to students.
"Study Loans offers students a very attractive alternative to government and bank loans for the payment of course fees," says Boris Kelly, Managing Director at the College of Event Management.
"We welcome this innovative new entrant to the market, and believe Study Loans will be a positive force in Australian tertiary education."
To find out whether they're able to apply for a loan, students can look at the list of course providers on the Study Loans website at https://studyloans.com.au/.