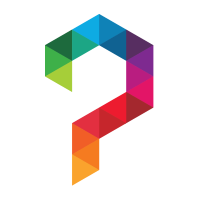 Australian FinTech partners with Australia's specialist FinTech recruiters, Tier One People
When we speak to FinTech founders and CEO's, recruiting the best people continues to be a major challenge. In 2017 we launched Australian FinTech Jobs to help the FinTech community find high quality and relevant candidates. As the demand for top FinTech talent increases in 2018, we are delighted to announce our official partnership with Australia's leading FinTech Search and Recruitment firm, Tier One People. We see this new partnership is a big step towards tackling the talent shortage facing Australian FinTech's.
Tier One People are the experts at recruiting top FinTech talent across C-Suite, Sales, Tech, Finance, Risk and Operations. And since launching in 2016, Tier One People has fast become the recruitment partner of choice for some of Australia's fastest growing companies.
Tier One People deliver a service tailor made for the FinTech industry, with a focus on speed to hire, quality candidates, long term partnerships and a pricing model that caters for start-up budgets.
The team at Tier One People recognise that FinTech's require entrepreneurial, results-driven specialists. People who can turn start-ups into enterprises. And they have a unique approach to recruitment that helps clients assess which candidates can achieve the required results.
Australian FinTech and Tier One People plan to utilise this new partnership to provide FinTech's with a 'one stop shop' for hiring top talent. Tier One People CEO, Dexter Cousins said,
'Together, with Australian FinTech Jobs, we believe we can help FinTech's overcome their hiring challenges. When the team at Australian FinTech launched the jobs platform in August 2017, Tier One People were one of the first to advertise. We continue to be impressed by the quality of candidates the platform attracts. Some of our clients advertise on the platform themselves but when they can't hire direct they come to us. Finding and then hiring specialist talent is full-time work and most FinTech's struggle to dedicate the required resources. When a hiring process stalls it can hold back business growth.'
Australian FinTech CEO and Co-Founder Cameron Dart added,
'The partnership between Australian FinTech Jobs and Tier One People gives our clients another option, should their own efforts to hire prove unsuccessful. This can sometimes be the case for specialist roles. So, it made sense to partner with a specialist FinTech recruiter. Tier One People were one of the platforms first clients. And as our relationship has developed it's clear we share similar values around integrity, building long term relationships and making a positive contribution to the Australian FinTech community. And we are both totally committed to helping our clients hire the best FinTech talent'.
To find out how Tier One People can help your business contact dexter@tieronepeople.com
Together, we can build the companies of the future.