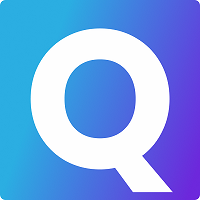 Australian FinTech company profile #130 – QuickaPay
1. Company Name: QuickaPay
2. Website: www.quickapay.com
3. Key Staff & Titles:
Nathan Carroll – Co-Founder
Nick Glynn – Co-Founder
4. Location(s):
Sydney, Australia
Gold Coast, Australia
5. In one sentence, what does your fintech do?:
QuickaPay is a payments platform designed to solve cash flow for small and medium sized businesses by helping them win more business, and get paid Quicka.
6. How / why did you start your fintech company?:
Cashflow is the #1 killer for small and medium sized businesses and as former small business owners, we know how hard it can be to get paid and manage cashflow. Asking people for money upfront is scary because it puts you at risk of losing the deal. Hiring an expensive financial consultant to build you a model that helps you accurately forecast your cash flow is out of reach for most businesses. And 30 day payment terms are basically an excuse to get free financing. So we decided to do something about it hence the idea for QuickaPay. We met during the Antler Venture Capital Accelerator in Sydney, myself (Nathan) with a Sales / Ops background working at companies like Prospa & Valiant Finance, and Nick with Product / Tech at companies like Campaign Monitor & Freelancer, and together we decided to join forces to solve this massive problem. The rest is history.
7. What is the best thing your company has achieved or learnt along the way (this can include awards, capital raising etc)?:
The biggest learning experience for us was truly understanding the importance of speaking to your customers/potential customers everyday. Due to our previous startup experience we knew this was important, but probably didn't spend as much time doing it as we should have. Once we made this our #1 priority, the entire business changed overnight and things started to really take off.
8. What's some advice you'd give to an aspiring start-up?:
Know your customers' pain points better than they know them themselves. You can't start building a solution until you have mastered this single most important point. After that the rest is easy.
9. What's next for your company? And are you looking to expand overseas or stay focussed on Australia?:
Next for us is taking our product from an MVP to a full in-market solution which will occur in July. After that it's all about growth and revenue. We would like to expand internationally but won't until we've saturated the demand in the local Aussie market.
10. What other fintechs or companies do you admire?:
Bill.com. They are the Fintech few have heard of yet, had one of the most sought after and successful IPOs of 2019. Their entire GTM strategy was super clever and their product solves a big pain point in the US.
11. What's the most interesting or funniest moment that's happened in your company's lifetime?:
One of the funniest things thus far has been competitors trying to leave us fake customer reviews and bidding on our name when we didn't even have our product fully in the market. It was quite flattering, haha.